Public Relations Specialist -- Pioneer Library System -- Norman, OK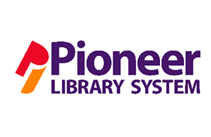 PIONEER LIBRARY SYSTEM
300 NORMAN CENTER COURT
NORMAN, OKLAHOMA 73072
405-801-4506
POSITION: Public Relations Specialist
BEGINNING SALARY: Grade 8, Base ($35,424/yr- $42,508/yr)
(Salary commensurate with education and experience)
WORKING CONDITIONS: Full time position, 40 hrs/wk. Must be available to work a flexible schedule which may include evenings and weekends, in addition up to two weeks of "Mandatory New Hire Orientation & Training" located at the Administrative Offices in Norman.
APPLICATIONS ACCEPTED: Open Until Filled – First Interviews Will Begin After February 6th, 2017
POSITION SUMMARY:
Under the direction of the Marketing & Communications Manager, designs system-wide print and online marketing and branding materials. Delivers creative expertise, aesthetic designs and maintain consistency with the brand promise. Designs and implements website features. Develops, designs and creates logos, signs and print marketing materials; performs other duties as assigned.
JOB REQUIREMENTS:
Education and/or experience:

BA/BS with emphasis in graphic design or related field;
Or a minimum of 3 years of equivalent experience;
Proficiency in Adobe Creative Cloud, HTML and CSS;
OR equivalent combination of technical training, experience or education may be considered;
Valid Driver's license.

Knowledge, skills and abilities:

Knowledge of electronic resources, including database information retrieval, computer hardware and software;
Ability to use and help others use basic computer hardware;
Working knowledge in the operation of computers, office machines and standard office software products;
Extensive knowledge of the practices, procedures and protocols of effective public relations, promotions and communications;
Strong skills in oral and written communication;
Work a flexible schedule which may include evenings and weekends;
Lift up to 25 lbs.;
Retrieve and replace items from floor level to at least 5 ½ feet in height.
APPLICATIONS:
Position is Open Until Filled, first interviews begin after February 6th, 2017. Résumé alone is not sufficient; completed application form is required.
To apply for this position please visit www.pioneerlibrarysystem.org – click Jobs@PLS link at bottom of page.
Pioneer Library System is an Equal Opportunity Employer.
All employees and qualified applicants will receive consideration for employment without regard to race, color, religious belief, sex, age, national origin, disability, sexual orientation, veteran status, genetic information or any other category protected by the law.
Pioneer Library System will make all reasonable accommodations in the application and employment processes. If you need a reasonable accommodation, please contact Elissa Fox at 405-801-4506, or by email, hr@pioneerlibrarysystem.org.