Branch Manager II -- Mid-Continent Public Library (Boardwalk location) -- Kansas City, MO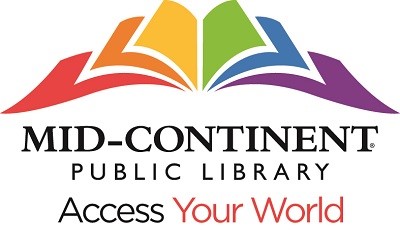 Position Overview: (Posting will expire February 23)
The Branch Manager II is responsible for modeling excellent customer service to all staff and customers. As part of the collaborative leadership team of the Library, the Branch Manager II interprets and implements the direction of the Library to assigned staff members in the areas of supervision, Board policy, procedures, programs, and collection development. The Branch Manager II is responsible for clearing barriers to excellent customer service for staff and keeping abreast of current library trends and services. Specifically, a Branch Manager II supervises a 3- or 4-star branch. This is a full-time position with a minimum salary range of $48,470.40 annually.
Reports to: Chief Customer Experience Officer (CXO)
Manages: Library Branch Staff
Managerial Expectations:
Supports, promotes, implements, and makes decisions based on established Library policies, guidelines, and programs
Consistently exhibits leadership qualities and professional attitudes and behaviors
Develops a high-performance work team in an empowered environment
Maintains an attractive, safe and welcoming environment
Plans and allocates library resources systematically
Consistently meets expectations set forth in Core Job Responsibilities and Exempt Employee Expectations Documents
Essential Job Functions:
Manages a Branch Staff of 25 or more
Plans and manages the work of employees
Disseminates information in a timely manner to all staff members
Maintains a collaborative leadership style
Develops and maintains a collaborative relationship with the Assistant Branch Manager
Interviews applicants, makes selections, and documents hiring decisions
Arranges appropriate training
Evaluates individual and team performance
Provides coaching and disciplinary action
Plans and coordinates all functions of the Branch
Develops and manages implementation of branch services
Performs duties of other staff members, as needed
Promotes the Library in a positive way
Continually evaluates branch processes and services
Collects and provides statistics for Library reports
Demonstrates fiscal responsibility in management of Branch budgets
Meets deadlines for information requested by others
Manages collection development of the Branch
Utilizes the MCPL Collection Development Plan to create and maintain the Branch plan
Selects and deselects library materials
Continually evaluates the branch materials collection
Attends and conducts meetings as required
Non-Essential Job Functions:
Participates and contributes to system-wide Library committees and activities
Promotes the Library to groups and community organizations
Attends conferences and workshops
Makes recommendations for non-print materials purchases
Contacts other neighboring library systems to compare policies and procedures or investigate potential new projects
Performs basic custodial duties, as needed
Required Skills:
Models excellent customer service attitude and delivery
Demonstrates proven computer literacy with adequate keyboarding skills
Demonstrates proficiency in office productivity and library operations software
Uses effective verbal, written, and discreet communication with management, co-workers, and the public
Exhibits self-motivation with the ability to prioritize, meet deadlines, and manage changing priorities
Demonstrates excellent organizational and planning skills with ability to perform multiple tasks concurrently
Performs duties requiring the exercise of professional skill, initiative and independent judgment
Successfully handles matters of conflict
Remains current on trends in the library field
Experience and Training:
Master of Library Science Degree issued by a library school of recognized standing is required
3 years Library and/or supervisory experience preferred
Essential Physical Abilities to be accomplished with or without reasonable accommodation are:
Clarity of speech and hearing which permits the employee to communicate effectively with the supervisor and other employees.
Vision which permits the employee to produce and review a wide variety of library materials, written correspondence, reports, and related materials in both electronic and hard copy form.
Manual dexterity which permits the employee to operate a keyboard and any other assigned equipment to process library materials.
Personal mobility which permits the employee to monitor, supervise, and perform assigned library operations, and to attend Library district, community, and public meetings at various locations.
Tolerance for dust and mold which permits the employee to work with books and other library materials as well as work in older buildings.
NOTE: This job description is not intended to be all-inclusive. Employee may perform other related duties as required to meet the ongoing needs of the organization.
After you complete your application - *You may start the optional interview process now by copying and pasting this link into your search bar: http://hire.li/1tJIayW