Security Officer -- Texas State Library & Archives Commission -- Austin, TX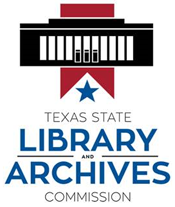 Position: Security Officer
State Classification: 6230/Security Officer II
Job Posting Number: FY17-012
Starting Wage: A-09/ $1,982 - $2,546
Division: Executive
Posting Date: 02/16/2017
Work Location: 1201 Brazos; Austin 78701
Application Deadline: 1st review date 02/28/2017 @5pm
Mailing Address: P.O. Box 12927 Austin, Texas 78711
Date Available: Immediately
Established Work Hours: M-F (8:15 – 5:15) 40 hrs
Tests/Other Requirements: See below
Contact: Human Resources Office at (512) 463-5474
Number of Openings: 1
***TO APPLY APPLICANT MUST SUBMIT A STATE OF TEXAS APPLICATION. A SUPPLEMENTAL DATA SHEET FROM THE TEXAS STATE LIBRARY MUST ALSO BE SUBMITTED ALONG WITH ITEMS LISTED IN THE "OTHER REQUIREMENTS" SECTION OF THE JOB DESCRIPTION. SEE www.tsl.texas.gov FOR COMPLETE APPLICATION PROCEDURES. REASONABLE WORKPLACE ACCOMMODATIONS MAY BE REQUESTED BY CALLING THE AGENCY'S ADA COORDINATOR. THE TEXAS STATE LIBRARY IS AN EQUAL OPPORTUNITY EMPLOYER***
Veterans, Reservist or Guardsmen with an MOS or additional duties that fall in the fields of 42A, YN, YN, 0111m 3A1X1 or other related fields pertaining to the minimum experience requirements may meet the minimum qualifications for this position and are highly encouraged to apply. Please call Human Resources at (512) 463-6564 with questions or for additional information.
Additional Military Crosswalk information can be accessed at http://www.hr.sao.state.tx.us/Compensation/MilitaryCrosswalk/MOSC_Inform...
SUMMARY
Performs routine (journey-level) security enforcement work for the agency. Monitors activities in the building lobby and registers visitors. Work involves inspecting and safeguarding the lobby, including welcoming and registering visitors to the Lorenzo de Zavala Archives and Library Building, directing walk-in traffic, and ensuring that agency policies are enforced. Works under moderate supervision, with limited latitude for the use of initiative and independent judgment.
ESSENTIAL TASKSj
Coordinates with others to open and/or close and secure the front building lobby.
Acknowledges and/or registers visitors entering the building, including issuing visitor badges and/or locker keys as appropriate.
Provides basic directional assistance and information regarding the agency to visitors, upon request.
Enforces agency safety and building policies; may assist with enforcing reading room policies.
Actively observes activities in the lobby.
Maintains statistics and creates reports relating to lobby visitors.
Performs data entry, other general clerical services, and other work as assigned.
Complies with all applicable agency policies and procedures, including safety and standards of conduct.
Attends work regularly in accordance with agency leave and attendance policies.
MINIMUM QUALIFICATIONS
Graduation from HS or GED
One year experience as either a front desk receptionist or building security officer
Experience explaining and enforcing policies and procedures to the public
Experience using a computer with standard desktop software in a work setting
Appearance and personality suitable for meeting and dealing with agency visitors
Ability to work with moderate supervision and working apart from the work group
Ability to take direction from multiple offices
Ability to comprehend numerous policies and procedures and respond appropriately to various situations
PREFERRED QUALIFICATIONS
Professional experience using Spanish language to communicate with customers
Experience working in a single location for the duration or a majority of a work shift
Experience using Microsoft Word, Excel and Outlook in a professional work setting
Experience working in a library or archive
Experience working in or with law enforcement professionals
Training in first aid, emergency evacuation, and/or shelter in-place procedures
OTHER REQUIREMENTS
If offered the position, must pass Criminal history check
SUPERVISION
Reports to Assistant State Librarian
No supervisory responsibility