Metadata Services Librarian -- Missouri University of Science and Technology -- Rolla, MO
Submitted by

Amigos

on Mon, 2017-02-27 17:14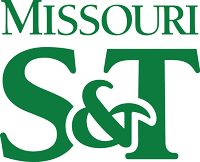 Metadata Services Librarian (Librarian I or II)
The Curtis Laws Wilson Library of the Missouri University of Science and Technology (Missouri S&T) invites applications for the position of Metadata Services Librarian.
Reporting to the Assistant Director for Technical Services, the Librarian provides expertise and leadership on metadata for all library digital platforms. Creates original metadata, works with record loads, processes authority work, and collaborates to provide enhanced access to all content materials. The relatively small size of the library means there will be many opportunities to work in cross-functional teams as well as play a leadership role in initiatives to lead the library forward in an ever-changing environment.
Missouri S&T is one of the nation's leading research universities. Located about 100 miles west of St. Louis in the community of Rolla, Missouri, S&T is an accessible, safe and friendly campus surrounded by Ozarks scenery. Missouri S&T offers degrees in engineering, the sciences, liberal arts, humanities and business, with master's and Ph.D. programs available in many of the science and engineering programs and master's degrees in biological sciences, business administration and technical communication. With nearly 9,000 students enrolled online and on campus, Missouri S&T is big enough to accommodate a diverse population but small enough for individuals to stand out. Rolla, a community of 19,000, enjoys an excellent educational system, competitive cost-of-living, and abundant recreational opportunities.
Responsibilities
Oversees metadata processes. Creates original metadata records for the catalog and digital collections.
Collaborates with the Scholarly Communications Librarian on metadata creation and management relating to the institutional repository
Coordinates and processes vendor-supplied authority reports for errors, provides corrections, and notes trends for reporting.
Monitors editing and loading of MARC records for selected electronic products as well as troubleshoot access problems as appropriate.
Keeps up with current metadata standards and tools. Investigates and implements ways to enrich metadata in the catalog and other repositories. Creates crosswalks as needed to process metadata.
Oversees planning and coordinates assignment and completion of team projects. Coordinates activities with other library departments and teams. Serves on library and university system committees as assigned. Participates in regional and national library organizations as appropriate and shares expertise with colleagues. Works cooperatively in a team environment.
Qualifications
Required: ALA-accredited master's degree at start date in position. Strong communication skills, ability and desire to learn new technologies. Self-directed. Excellent team-member.
Preferred: One or more years of professional cataloging experience or equivalent. Management skills, Excel skills. Experience with Innovative Interfaces.
Environmental & Physical Demands: This position requires working with (and in the vicinity of) materials that may contain or produce dust, molds, and other allergens; the ability to life and handle books; and the ability to push a cart and handle boxes weighing in excess of fifty pounds.
Salary and Benefits
Positions are 12 month appointments at Librarian I or II level, with a minimum salary of $47,476. Salary and rank are commensurate with experience. Benefits package includes 28 days of vacation annually and 8 paid holidays.
Comments
Interested candidates should electronically submit an application consisting of a cover letter, a current curriculum vitae, and complete contact information for three references to the Missouri University of Science and Technology's Human Resource Office at http://hr.mst.edu/careers/academic/. Application review will begin on March 28, 2017. Hardcopy applications will not be accepted.
The final candidate is required to provide copies of official transcript(s) for any college degree(s) listed in application materials submitted. Copies of transcript(s) should be provided prior to the start of employment. In addition, the final candidate may be required to verify other credentials listed in application materials.
Failure to provide official transcript(s) or other required verification may result in the withdrawal of the job offer.
All job offers are contingent upon successful completion of a criminal background check.
The University of Missouri is an equal access, equal opportunity, affirmative action employer that is fully committed to achieving a diverse faculty and staff. Equal Opportunity is and shall be provided for all employees and applicants for employment on the basis of their demonstrated ability and competence without unlawful discrimination on the basis of their race, color, national origin, ancestry, religion, sex, sexual orientation, gender identity, gender expression, age, genetic information, disability, or protected veteran status.
The University's nondiscrimination policy applies to any phase of its employment process, any phase of its admission or financial aid programs, or other aspects of its educational programs or activities. Further, this policy applies to sexual violence or sexual harassment, both forms of sex discrimination, occurring within the educational program and instances occurring outside of the educational program if the conduct negatively affects the victim's educational experience or the overall campus environment.
Any person having inquiries concerning the application of Title VI of the Civil Rights Act of 1964, Title IX of the Education Amendments of 1972, Section 504 of the Rehabilitation Act of 1973, the Americans with Disabilities Act of 1990 or other civil rights laws should contact the Title IX Coordinator.
EEO IS THE LAW
To read more about Equal Employment Opportunity (EEO) please use the following links: