Library Director -- Missouri University of Science and Technology -- Rolla, MO
Submitted by

Amigos

on Wed, 2017-03-08 10:47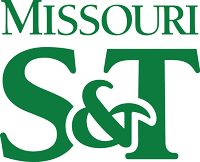 Application Deadline: April 11, 2017
Full Time/Part Time: Full-time
Job Description
The Missouri University of Science and Technology (Missouri S&T), a technological research university which is part of the University of Missouri System, seeks a collaborative, flexible, experienced leader for the position of Library Director. This position reports directly to the Provost and Executive Vice Chancellor for Academic Affairs.
It is an exciting time for the Curtis Laws Wilson Library as we have many areas for growth and development. We have recently absorbed the campus archives, which allows for new collaboration in the areas of collection development and digitization. Our institutional repository, Scholars' Mine, just had its one millionth download and is entering a period of increasing support from campus. Our learning commons is strategically growing in phases, with new opportunities to embed technology and improve spaces to support student success. The library and university strategic plans appear at http://library.mst.edu/strategicplan/ and http://strategicplan.mst.edu/.
The director will:
Establish a shared vision that promotes the missions of the University and the Library.
Advocate for the library in all settings.
Communicate effectively with the Missouri S&T Provost and Executive Vice Chancellor, regarding all operations and initiatives; work with the Provost Leadership Cabinet to further the needs of the campus.
Work closely with Faculty Senate Library and Learning Resources Subcommittee, IT, and Educational Technology to support research, teaching, service, and learning.
Provide strategic leadership for the coordination and management of library services including planning, budgeting, assessment, and the integration of emerging technologies and trends.
Seek external funding in support of strategic library initiatives.
Develop new and improved spaces and services for students to enhance learning and collaboration.
Lead the Missouri S&T Library's collaboration efforts with the other libraries in the University of Missouri System, and libraries and library organizations in the region, to optimize use of existing resources and the development of new initiatives.
Cultivate and sustain an organizational culture of respect, teamwork, professional growth, and responsibility; and which rewards learning, creativity, ownership and innovation.
Minimum Qualifications
ALA-accredited master's degree in library science or master's degree in related field, with at least 8 years of relevant experience.
Preferred Qualifications
Second master's degree. Experience in an academic library setting. Demonstrated progression of supervisory responsibilities. Demonstrated ability to build teams and foster a collaborative working environment. Demonstrated administrative responsibilities with budget and planning. Effective oral, written, and electronic communication skills.
Salary and Benefits:
Salary is commensurate with experience.
About Missouri S&T
Missouri S&T is one of the nation's leading research universities. Located about 100 miles west of St. Louis in the community of Rolla, Missouri S&T is an accessible, safe and friendly campus surrounded by Ozarks scenery. Missouri S&T offers degrees in engineering, the sciences, liberal arts, humanities and business, with master's and Ph.D. programs available in many of the science and engineering programs and master's degrees in biological sciences, business administration and technical communication. With nearly 9,000 students enrolled online and on campus, Missouri S&T is big enough to accommodate a diverse population but small enough for individuals to stand out.
How to Apply:
Interested candidates should electronically submit an application consisting of a cover letter, a current curriculum vitae, and complete contact information for three references. http://hr.mst.edu/careers/academic/
Comments
The final candidate is required to provide copies of official transcript(s) for any college degree(s) listed in application materials submitted. Copies of transcript(s) should be provided prior to the start of employment. In addition, the final candidate may be required to verify other credentials listed in application materials.
Failure to provide official transcript(s) or other required verification may result in the withdrawal of the job offer.
All job offers are contingent upon successful completion of a criminal background check.
The University of Missouri is an equal access, equal opportunity, affirmative action employer that is fully committed to achieving a diverse faculty and staff. Equal Opportunity is and shall be provided for all employees and applicants for employment on the basis of their demonstrated ability and competence without unlawful discrimination on the basis of their race, color, national origin, ancestry, religion, sex, sexual orientation, gender identity, gender expression, age, genetic information, disability, or protected veteran status.
The University's nondiscrimination policy applies to any phase of its employment process, any phase of its admission or financial aid programs, or other aspects of its educational programs or activities. Further, this policy applies to sexual violence or sexual harassment, both forms of sex discrimination, occurring within the educational program and instances occurring outside of the educational program if the conduct negatively affects the victim's educational experience or the overall campus environment.
Any person having inquiries concerning the application of Title VI of the Civil Rights Act of 1964, Title IX of the Education Amendments of 1972, Section 504 of the Rehabilitation Act of 1973, the Americans with Disabilities Act of 1990 or other civil rights laws should contact the Title IX Coordinator.
EEO IS THE LAW
To read more about Equal Employment Opportunity (EEO) please use the following links: