Youth Services Consultant -- Texas State Library & Archives Commission -- Austin, TX
Submitted by

Amigos

on Wed, 2017-03-29 09:35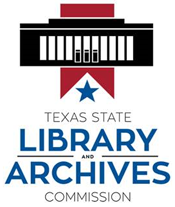 Position: Youth Services Consultant
State Classification: 7404/ Librarian IV
Job Posting Number: FY17-013
Starting Wage: B-20/$4,000 - $5,000 a month
Division: Library Development and Networking
Posting Date: 03/28/2017
Work Location: 1201 Brazos; Austin 78701
Application Deadline: 1st review 05/19/2017 @5pm
Mailing Address: P.O. Box 12927 Austin, Texas 78711
Date Available: 09/01/2017
Established Work Hours: M-F (8 am – 5 pm) Flexible
Tests/Other Requirements: See below
Contact: Human Resources Office at (512) 463-5474
Number of Openings: 1
***TO APPLY APPLICANT MUST SUBMIT A STATE OF TEXAS APPLICATION. A SUPPLEMENTAL DATA SHEET FROM THE TEXAS STATE LIBRARY MUST ALSO BE SUBMITTED ALONG WITH ITEMS LISTED IN THE "OTHER REQUIREMENTS" SECTION OF THE JOB DESCRIPTION. SEE WWW.TSL.TEXAS.GOV FOR COMPLETE APPLICATION PROCEDURES. REASONABLE WORKPLACE ACCOMMODATIONS MAY BE REQUESTED BY CALLING THE AGENCY'S ADA COORDINATOR. THE TEXAS STATE LIBRARY IS AN EQUAL OPPORTUNITY EMPLOYER***
Veterans, Reservist or Guardsmen with an MOS or additional duties that fall in the fields (No MOS) pertaining to the minimum experience requirements may meet the minimum qualifications for this position and are highly encouraged to apply. Please call Human Resources at (512) 463-6564 with questions or for additional information.
Additional Military Crosswalk information can be accessed at http://www.hr.sao.state.tx.us/Compensation/MilitaryCrosswalk/MOSC_Inform...
SUMMARY
Performs advanced, senior-level library work. The Youth Services Consultant takes a leadership role to ensure Texas libraries are knowledgeable about, and implement, children's and teen services to meet the needs of their communities. The Youth Services Consultant also serves as the project lead for early childhood literacy initiatives, the summer reading program, and related projects. Works under minimal supervision, with extensive latitude for the use of initiative and independent judgment.
ESSENTIAL FUNCTIONS
Plan, coordinate, implement, present, and evaluate a statewide program of continuing education for children and teen services and related topics
Plan, coordinate, and evaluate statewide early childhood and family literacy initiatives
Plan, implement, coordinate, promote, and evaluate a statewide summer reading program for preschoolers, children, teens, and adults
Consult with Texas librarians, library boards, and interested citizens in the area of children and teen services
Attend work regularly in accordance with agency leave and attendance policies
Comply with all applicable agency policies and procedures, including safety and standards of conduct
Perform other duties as assigned
NONESSENTIAL FUNCTIONS
None.
MINIMUM QUALIFICATIONS:
Master's degree in library or information science from an American Library Association accredited program.
Library work experience planning and/or delivering services to clients
1 year of experience in the design, production, and evaluation of training, training materials or bibliographic instruction
1 year of experience using a variety of software applications including standard desktop applications
Demonstrated ability and desire to teach online and in-person and to speak before groups
Ability to work well with individuals and groups both at TSLAC, as well as at other organizations around the state to realize statewide initiatives using new and existing resources
Ability to take initiative in areas of responsibility as part of statewide library development team
Ability to obtain Certified Texas Contract Manager (CTCM) certification within two years of hire date.
PREFERRED QUALIFICATIONS:
Work experience as a professional librarian
Work experience in libraries in the area(s) of early literacy, children's or teen services
Demonstrated ability to plan and manage continuing education projects including analysis of outcomes data to formulate conclusions and guide direction of future programs and services.
Experience or formal education in one or more of the following: adult education, continuing education, consulting, literacy, staff development, community outreach
Experience working in or with multiple types of libraries or library consortia
Work experience with a variety of online tools and applications (e.g. social media, web content management systems, blogs, and survey tools)
Experience with online meeting software and learning management systems (e.g. GoToWebinar, WebEx, Adobe Connect, Moodle)
OTHER REQUIREMENTS
Submit complete college transcripts (undergraduate and graduate)
Submit portfolio of writing samples or training materials
Applicants selected for interview will make a 15 minute presentation on a designated topic at the Texas State Library; the presentation may be videotaped
Approximately 20% travel by airplane and automobile required; some evening & weekend work on occasion
Light lifting up to 15 lbs. required
SUPERVISION
None. Reports to Manager, Continuing Education & Consulting.