Student Success Coordinator (Librarian/Faculty) -- University of Arkansas at Little Rock -- Little Rock, AR
Submitted by

Amigos

on Wed, 2017-03-29 14:36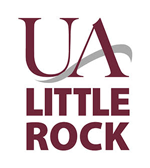 The University of Arkansas at Little Rock's Collections and Archives division is seeking applicants for the position of Student Success Coordinator (R97127) at the Ottenheimer Library.
The Student Success Coordinator is a 12-month library faculty position with rank leading to tenure. Reporting to the Ottenheimer Library Director, the Student Success Coordinator provides vision and leadership in the development and provision of library services that support students and faculty in their academic success. The Coordinator supervises librarians within the Student Success team; coordinates library collaboration with campus units in the support of student success, recruitment, and retention; oversees library support for online courses, e-learners, and external campus partners; collaborates on reference, instruction, and K-12 engagement; and collaborates in the creation and management of a new learning commons.
Required Qualifications: Master's degree in Library/Information Science from an ALA-accredited school, and a minimum of three (3) years' experience in an academic library.
Preferred Qualifications: Three (3) or more years of experience in a managerial or leadership role in an academic library; experience in the development, implementation and assessment of educational initiatives; experience within a learning commons environment; and demonstrated experience in developing working partnerships with academic departments and other campus communities.
Application materials must be submitted through the online application system. Additional information about this position and application requirements are available under the "Jobs" link on the Human Resources' website at http://ualr.edu/humanresources/. Incomplete applications will not be considered.
This position is subject to a pre-employment criminal background check. A criminal conviction or arrest pending adjudication alone shall not disqualify an applicant in the absence of a relationship to the requirements of the position. Background check information will be used in a confidential, non-discriminatory manner consistent with state and federal law.
The University of Arkansas at Little Rock is an equal opportunity, affirmative action employer and actively seeks the candidacy of minorities, women, veterans, and persons with disabilities. Under Arkansas law, all applications are subject to disclosure. Persons hired must have proof of legal authority to work in the United States.