Director of Library Development and Networking -- Texas State Library & Archives Commission -- Austin, TX
Submitted by

Amigos

on Wed, 2017-03-29 14:57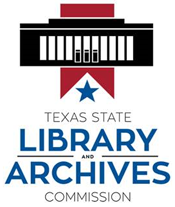 Position: Director of Library Development and Networking
State Classification: 1620/Director I
Job Posting Number: FY17-014
Starting Wage: B-26 $6,792 - $7,917 / month
Division: Library Development and Networking
Posting Date: 03/28/2017
Work Location: 1201 Brazos; Austin 78701
Application Deadline: 1st review 06/01/2017 @5pm
Mailing Address: P.O. Box 12927 Austin, Texas 78711
Date Available: 09/01/2017
Established Work Hours: 40 hrs wk
Tests/Other Requirements: See below
Contact: Human Resources Office at (512) 463-5474
Number of Openings: 1
***TO APPLY APPLICANT MUST SUBMIT A STATE OF TEXAS APPLICATION. A SUPPLEMENTAL DATA SHEET FROM THE TEXAS STATE LIBRARY MUST ALSO BE SUBMITTED ALONG WITH ITEMS LISTED IN THE "OTHER REQUIREMENTS" SECTION OF THE JOB DESCRIPTION. SEE WWW.TSL.TEXAS.GOV FOR COMPLETE APPLICATION PROCEDURES. REASONABLE WORKPLACE ACCOMMODATIONS MAY BE REQUESTED BY CALLING THE AGENCY'S ADA COORDINATOR. THE TEXAS STATE LIBRARY IS AN EQUAL OPPORTUNITY EMPLOYER***
Veterans, Reservist or Guardsmen with an MOS or additional duties that fall in the fields Army 00B; Navy 11-1011.00 Coast Guard - no military equivalent Marines 8003 Air Force 11-1011.00 or other related fields pertaining to the minimum experience requirements may meet the minimum qualifications for this position and are highly encouraged to apply. Please call Human Resources at (512) 463-6564 with questions or for additional information.
Additional Military Crosswalk information can be accessed at http://www.hr.sao.state.tx.us/Compensation/MilitaryCrosswalk/MOSC_Inform...
JOB SUMMARY
Performs advanced (senior-level) managerial work providing direction and guidance in strategic operations and planning. Manage Texas State Library's statewide programs to improve library services for all types of libraries through statewide resource sharing and programs to aid in the development of libraries. These programs include statewide continuing education and consulting, the TexShare program, the TexQuest program, statewide ILL, public library statistics and accreditation, competitive grants, community engagement programs, coordination of the LSTA grant, and a wide range of special projects. Recommend strategic direction, programs and plans to Director and Librarian. Manage division operations including staff and budget. Serve on agency administrative team. Works under minimal supervision, with extensive latitude for the use of initiative and independent judgment.
ESSENTIAL FUNCTIONS
Establish division strategic goals and objectives that support overall agency business strategy and are consistent with the agency strategic plan and the LSTA plan
Identify, plan, implement, and evaluate division programs and services
Plan and manage division operations including staff, budget, records, and property in accordance with state and federal law and regulations
Represent the agency to the public, to libraries, to organizations, and to elected officials
Research and recommend changes in state law, administrative rule, policy and procedures
Attends work regularly and in accordance with agency leave and attendance policies
Complies with all applicable agency policies and procedures, including safety and standards of conduct
MINIMUM QUALIFICATIONS
Master's degree in Library or Information Science from an ALA-accredited program.
Six years successful professional experience in library or information services
Three years of successful management experience, including planning, budgeting, and project management
Experience in delivery of information services directly to clients
Ability to lead staff and work well with clients, the general public, and other state agencies
Ability to analyze data, formulate conclusions and write reports
Ability to speak before groups and testify before elected or appointed officials
Ability to conduct planning or business meetings
PREFERRED QUALIFICATIONS
Experience working in different types of libraries
Experience in libraries or organizations to deliver information services in a cooperative environment
Experience in administration of library networks or systems
Experience in supervision of professional staff
Experience or college courses in public/business administration, grants administration, systems analysis, accounting, budgeting, adult education, staff development, or library consulting
Knowledge of state and federal laws and regulations related to the program, including the state Uniform Grant Management Standards (UGMS), the federal Uniform Guidance (2 CFR 200), and the Library Services and Technology Act (LSTA)
OTHER
Complete college transcripts
Portfolio of analytical reports and writing samples
Applicants selected for interview will be asked to make a short presentation
Overnight travel 10%, by personal automobile and commercial aircraft occasionally required
Overtime and/or evening work may be required
Ability to achieve state Certified Contract Manager status within two years of hire
SUPERVISION
Reports to the Director and Librarian
Supervises staff of 19 FTE