Student Engagement Librarian -- Stephen F. Austin State University -- Nacogdoches, TX
Submitted by

Amigos

on Wed, 2017-04-05 10:48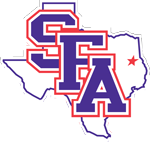 The Stephen F. Austin State University Ralph W. Steen Library in Nacogdoches, Texas, is seeking a student engagement librarian. Responsibilities include: promoting the library's role in integrating information literacy and digital fluency into the academic experience; cultivating partnerships with academic and student affairs departments; and overseeing research and instructional services (RIS) operations in the absence of the unit head. This is a 12-month, tenure-track position that is security-sensitive. Reports to the head of research and instructional services.
Education:
Master's degree in library science from an American Library Association-accredited institution is required.
Experience and Training: A minimum of three years of related experience is required. Supervisory experience is required. Experience writing grant proposals is preferred.
Salary and Librarian Rank: Librarian rank is determined by level of experience, publications, membership affiliations, etc. Minimum requirements listed are those for the Librarian I level.
Salary is commensurate with experience.
To submit an application, visit https://careers.sfasu.edu/.