Collection Development Librarian -- Sul Ross State University -- Alpine, TX
Submitted by

Amigos

on Wed, 2017-04-05 11:03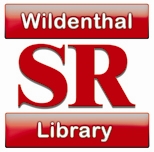 Job Title: Collection Development Librarian
Location: Alpine
Department: Library General Operations
Posting Date: 04/04/2017
Until Filled: Yes
Salary: $43,846
Required
Master's degree from an ALA accredited library program; Ability to establish and maintain productive working relationships with library staff and the university community; strong working knowledge of traditional and electronic library formats;
Knowledge of the internet, Microsoft Office, Windows
Good communication skills
Ability to work independently
Preferred
Coursework with an emphasis on technical services or collection development; Professional experience in an academic library; experience in evaluating and selecting library materials in both traditional and electronic formats; working knowledge of statistical tools for analyzing library collections; cataloging experience.
Primary Responsibilities
Make decisions regarding the selection and retention of print and electronic materials
Plan, coordinate, and manage systematic analysis and weeding of all collections and formats
Implement, review, and update the library's collection development policies and procedures
Manage the library's gifts and donations
Serve as a contact for acquisition of e-resources and print serials
Establish and manage excellent publisher/vendor relationships
Assist in reviewing and negotiating license agreements with publishers/vendors to reach favorable pricing and licensing terms
Coordinate trial, acquisition, and renewal activities with publishers/vendors and staff
Collect and analyze usage data from vendor/publisher sources and create reports to support print and online purchase and renewal decisions
Work closely within the Technical Services Department to ensure a smooth workflow for the acquisitions of print and online collections
Participate in reference desk coverage, including nights and weekends
Perform other reasonable duties as required
Responsible for personal safety and the safety of others; must exercise due caution and practice safe work habits at all times. Position is Security Sensitive.
Texas Law requires a 60 day waiting period before new state employees are eligible to enroll in health insurance.
EQUAL OPPORTUNITY/AFFIRMATIVE ACTION EMPLOYER
It is the policy of Sul Ross State University to provide equal employment opportunity for all persons in accordance with their individual, job related qualifications and without consideration of race, creed, color, sex, religion, age, national origin, disability, sexual orientation, gender identity, veteran status and ancestry. Equal employment opportunities shall be afforded in all personnel actions or decisions including, but not necessarily limited to, recruitment, hiring, training, upgrading, promotion, demotion, termination and salary. Retaliation is prohibited against a person who opposes a discriminatory practice, files a charge, testifies, assists or participates in an investigative proceeding or hearing.
About SRSU
The Wildenthal Memorial Library located on the Sul Ross State University campus in Alpine, Texas (www.alpinetexas.com), Alpine is located in the Scenic Davis Mountains of West Texas, is a member of the Texas State University System, is accredited by the Commission on Colleges of the Southern Association of Colleges and Schools to award Associate, Bachelor's, and Master's degrees, and has an enrollment of approximately 2,300 students of campus in Alpine, Texas. At an elevation of 4,480 feet, and on the periphery of the Chihuahuan Desert, Alpine enjoys mild winters and cool summers. Davis Mountain State Park, Fort Davis National Historic Site, Big Bend National Park, and Guadalupe National Park are all within one to three hours driving distance from Alpine. More information is available regarding Sul Ross State University and position openings through our website (http://www.sulross.edu).