Dean of Learning Resources -- Del Mar College -- Corpus Christi, TX
Submitted by

Amigos

on Wed, 2017-05-17 15:31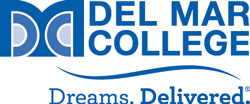 Salary: Minimum - $82,978 per year
Open Date: 05/15/2017
Close Date: 06/14/2017
Job Description Summary
The Dean of Learning Resources is directly responsible to the Provost/Vice President for Academic Affairs. In fulfilling the duties of office, the Dean of Learning Resources shall act within the framework of College policy. The Dean inspires, leads, plans, administers, and assesses all Library personnel and resources of the College District, thus providing facilities, materials, staff, and services to advance the information literacy and instructional needs of the community and the College District as a whole.
Minimum Qualifications
Master's degree in Library or Information Science from an American Library Association accredited program
Three (3) years of progressively responsible experience in contemporary library service, including leadership, management, and direct supervisory experience.
Required Job Knowledge, Skills, Abilities
Excellent written and verbal communication skills
Proficient in Microsoft Office Suite
Ability to lead collaboratively & using consensus
Independent judgement and decision making abilities
Ability to develop and maintain effective relationships with faculty and staff
Preferred Qualifications
Experience with oversight of libraries on multiple campuses in a single system
Experience with innovative learning resource center design
Job Duties
Plan, direct, and integrate learning resource services and programs so as to promote fulfillment of the College District's missions and goals
Provide sustained leadership in a dynamic and rapidly-changing academic environment, while maintaining a vision and strategic direction for the Library program development and project management
Evaluate and align the effectiveness of Library programs to meet the needs of students and achieve institutional goals
Actively promote the College District by participating in organizations, making public presentations, and serving on local and regional boards as appropriate
Maintain a creative and resourceful staff of engaged, thorough, and service-oriented persons
Engage in professional development to determine and promote best practices in library operations
Serve as liaison between the Learning Resources Division and other divisions of the College District
Demonstrate effective, written, oral and interpersonal skills to communicate with faculty, staff, students, stakeholders and community members
Recommend and oversee an annual budget for the support of learning resources
Special Instructions to Applicants
This is a security-sensitive position. Employment resulting from this advertisement is subject to federal laws that require the verification of identity and the legal right to work in the United States. Employment is contingent upon the successful completion of a criminal background and reference checks. The College reserves the right to cancel or extend all recruitment actions. Del Mar College is an AA/EO employer. Upon request, reasonable accommodations in the application process will be provided to individuals with disabilities. The College is committed to diversity in its workforce.
Full posting at https://dmcjobs.delmar.edu/postings/4519