Library Director -- Tulsa Community College -- Tulsa, OK
Submitted by

Amigos

on Mon, 2017-07-10 10:59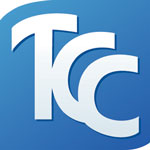 Job Summary: Oversees and coordinates services and spaces of assigned Library including human and information resources.
To apply, go here: https://careers.tulsacc.edu/postings/24727
Campus: Northeast
Classification: Administrative
Position Type: Full-time
Job Code Number: 3851F-6-17
Minimum Qualifications:
Master's Degree in Library and Information Science.
Strong information technology skills including knowledge of and comfort with educational technologies, such as presentation and collaboration tools, web course management software, library management systems, discovery applications, and effective search strategies.
Familiarity with information literacy instruction, including curriculum development and assessment, teaching in large- and small-group settings, and using a wide range of educational technologies inside and outside of the classroom.
Strong writing, speaking, presenting, and interpersonal skills in person and online.
Preferred Qualifications:
Five to six years professional library experience required, with two or more of these years in a community college or undergraduate library preferred.
Two to three years supervisory experience, preferred.
Minimum Salary: Minimum starting salary: $50,939 annually
Work Schedule: Monday-Friday 7:30 am – 4:30 pm
Schedule may vary according to coverage needs and could include evenings and weekends.
Posting Date: 06/21/2017
Open Until Filled: Yes
Special Instructions to Applicants:
This library director oversees interlibrary loan as well as archives and knowledge management, so experience in either area is a plus.
Advertised Department: Library