Executive Director, Library -- Collin College -- McKinney, TX
Submitted by

Amigos

on Wed, 2017-07-12 14:16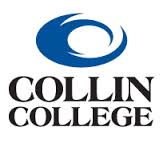 Executive Director, Library - (2924)
Collin College – Central Park Campus
McKinney, Texas
Job Title: Executive Director, Library
Salary Range: $75,913.00 - $83,504.00
Location: Central Park Campus - McKinney, TX 75070 US (Primary)
Education: Master's Degree
Essential Job Functions:
Plan, implement, maintain, direct, and evaluate the assigned campus library's services, programs, collections, procedures, and processes. Provide leadership for the visioning, strategic planning, development, and adoption of new programs, facilities, technology, and renovations within the areas of responsibility.
Direct the formulation and administration of policies and procedures for information storage and delivery.
Formulate and recommend annual budget requests that support services and library collections that are responsive to the District's strategic goals. Recommend the purchase of facilities, technology and capital equipment necessary to the effective maintenance and implementation of services and programs within the assigned campus library. Operate within the approved budget.
Build mutually beneficial relationships with other libraries, consortia, institutions, and agencies.
Provide leadership in identifying and responding to community needs.
Plan, develop, and promote means for improving library instruction and instructional services District-wide.
Recruit, recommend, supervise, develop, and evaluate full-time and part-time staff in accordance with District policies and procedures.
Participate directly in the determination of District policies and procedures, especially those that affect the library.
Collect and maintain records and statistical data needed for evaluation of services, as well as for accreditation, state and federal reports.
Ensure effective communication processes between and among Collin libraries and other departments.
Ensure appropriate safety training and compliance with all health and safety rules and processes.
Other duties as assigned.
Performs all duties and maintains all standards in accordance with college policies, procedures and Core Values.
Requirements:
Master's degree in Library Science from an ALA accredited institution AND five (5) years of directly related higher education experience. At least 3 years of administrative level experience.
Doctoral degree from a regionally accredited institution preferred.
Two (2) years of supervisory experience required.
*** This is a Security Sensitive position. Therefore candidates will be subject to a criminal background check. ***
To apply: https://collin.hua.hrsmart.com/hrsmart/ats/Posting/view/2924