Administrative Assistant -- Texas State Library & Archives Commission -- Austin, TX
Submitted by

Amigos

on Wed, 2017-07-12 15:23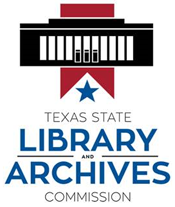 Division: State and Local Records Management
Position Title: Administrative Assistant
Work Location: 1201 Brazos - Austin, TX 78711
Working Hours: M-F 8-5
Salary Group: A-15
Classification No. 0156/Admin Assistant IV
Job Posting No. 00000536
Monthly Salary: $2,950 - $3,150 /Month
Date Job Available: Sept 1, 2017
Please paste the following URL into a browser to view the entire job posting in the CAPPS Career Section: https://capps.taleo.net/careersection/ex/jobdetail.ftl?job=00000536
Position Open Until Filled.
First review date 07/24/2017, all completed applications (please note "Other Requirements") received by this date will receive first consideration
SUMMARY
The Administrative Assistant performs advanced (senior-level) administrative and technical support for the State and Local Records Management Division. The Administrative Assistant coordinates the dissemination of information regarding agency policies and procedures as appropriate to employees and the public, develops and maintains filing systems, coordinates internal administrative support work and supports the training initiatives of the division. Works under limited supervision with considerable latitude for the use of initiative and independent judgment.
ESSENTIAL TASKS
Performs all administrative and clerical functions for the division
Serves as the Purchasing Liaison, ordering and maintaining division supplies
Provides support for division training classes
Serves as the division Receptionist
Serves as the division Records Coordinator
Performs related duties as assigned
Attends work regularly in accordance with agency leave and attendance policies
Complies with all applicable agency policies and procedures including safety and standards of conduct
NON-ESSENTIAL TASKS
May manage and maintain schedules and travel arrangements for division staff
May train or oversee the work of others
QUALIFICATIONS
Military Crosswalk Information - Veterans, Reservist or Guardsman with an MOS or additional duties that fall in the fields of: Army -92A - Automated Logistial Specialists; Navy -SN Seaman; Coast Guard - 360 Yeoman; Marine - 0111 Administrative Specialist; Air Force - 3A1X1 - Administration, or other related fields pertaining to the minimum experience requirement may meet the minimum qualifications for this position.
MINIMUM QUALIFICATIONS
Graduation from an accredited high school or GED certification
Three years of full-time progressively responsible experience performing administrative duties
Two years full-time office clerical experience
Two years full-time public contact experience
Two years full-time experience working with automated systems including data entry
Two years full-time purchasing experience Poise and appearance to tactfully deal with the public
Knowledge of business English, composition, and spelling
Knowledge of office practices and administrative procedures
Ability to plan and arrange own work in order to meet mandatory deadlines
Ability to process multiple assignments simultaneously
Ability to lift up to 35 pounds of work related materials
Ability to travel between division locations
PREFERRED QUALIFICATIONS
College degree in Government, Computer Science, Business, English, or related field
Administrative work experience in a Texas State agency
Experience with state of Texas purchasing rules and regulations
Experience using Microsoft Office including: Excel, Microsoft Word, FileMaker Pro software, Access and Adobe Acrobat Pro
Experience managing registrations for training classes or events.Experience creating or updating web documents, prefer using HTML and/or Drupal
Experience creating or maintaining databases
Experience creating online and PDF forms
Experience with record processing and/or accounting
OTHER REQUIREMENTS
College transcripts required with application if claiming college credit
Criminal history check required upon contingent offer
Certificate of completion of Comptroller of Public Accounts Texas Government Basic Public Purchasing (BPP) or ability to successfully complete BPP program within six (6) months of employment
SUPERVISION
Reports to the Director, State and Local Records Management
No supervisory responsibility