Records Center Specialist -- Texas State Library & Archives Commission -- Austin, TX
Submitted by

Amigos

on Thu, 2017-07-27 09:11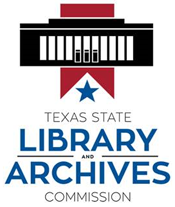 Primary Location: Texas-Austin
Work Location:
State Records Center
4400-A Shoal Creek Blvd
Austin 78756
Job: Office and Administrative Support
Employee Status: Regular
Schedule: Full-time
State Job Code: 0152
Salary Admin Plan: A
Grade: 11
Salary (Pay Basis): 2,250.00 - 2,400.00 (Monthly)
Number of Openings: 1
Overtime Status: Non-exempt
Job Posting: Jul 26, 2017, 2:15:47 PM
Closing Date: Ongoing
1st review date: 08/07/2017
Description
Position Open Until Filled.
First review date 07/24/2017, all completed applications (please note "Other Requirements" received by this date will receive first consideration.
TSLAC is an equal opportunity employer and does not discriminate on the basis of race, color, religion, sex, national origin, age or disability in employment or in the provision of services, programs, or activities. For job opening inquiries or to request a reasonable accommodation under the Americans with Disabilities Act please contact the TSLAC Human Resources office by calling 512-463-5474.
Applications submitted to TSLAC may be subject to public disclosure, upon request, pursuant to the Texas Public Information Act.
JOB SUMMARY
Performs routine (journey-level) administrative and technical program assistance work for the State Records Center. Provides record circulation, inventory control and delivery services for program customers. Utilizes an automated records storage tracking systems to perform inventory adjustments and verifies the accuracy of transactions in a warehouse environment. Drives a full size van or 22 foot box truck to perform delivery services. Works under moderate supervision with limited latitude for the use of initiative and independent judgment.
ESSENTIAL TASKS
Pulls and Refiles records at the State Records Center
Drives full size van or large truck to deliver/pick up records from state agencies
Assists with records disposal services
Assists with records accessions services
Performs data entry and uses hand held scanners on barcodes for automated records storage tracking systems
Assists supervisor and circulation team lead with troubleshooting routine storage issues
Performs other duties as assigned
Attends work regularly in accordance with agency leave and attendance policies
Complies with all applicable agency policies and procedures
Qualifications
Military Crosswalk Information - Veterans, Reservist or Guardsman with an MOS or additional duties that fall in the fields of: Army -92A - Automated Logistial Specialisst; Navy -SN Seaman; Coast Guard - 360 Yeoman; Marine - 0111 Administrative Specialist; Air Force - 3A1X1 - Administration, or other related fields pertaining to the minimum experience requirement may meet the minimum qualifications for this position.
MINIMUM QUALIFICATIONS
High school graduate or G.E.D.
One year's work experience in one of the following: clerical work and/or inventory stock control work; records creation, filing, and control systems in an office; or inventory control in a warehouse or distribution center.
One year's public contact experience in a service related job.
Visual acuity, manual dexterity and legible handwriting.
Experience with desktop computer and standard desktop software.
Skill in operating a ¾-ton delivery van or larger box truck.
Ability to operate a forklift and willingness to become a certified forklift driver.
Ability to climb an 11-step ladder with a standard records storage box weighing up to 50 pounds.
Ability to transfer files/containers from one location to another including the physical strength to load and transport a minimum of 300 pounds on a two-wheel handcart.
Knowledge of warehousing procedures.
Ability to speak and write clear, grammatically correct English.
Ability to tactfully communicate and convey policies and procedures in person and by telephone.
Ability to meet scheduling deadlines.
Ability to prepare and maintain detailed records, files, and reports with a high level of file integrity while working with a large volume of records.
Ability to read microfilm for long periods of time.
PREFERRED QUALIFICATIONS
Experience working in records management and /or in a records storage center
Delivery Driver experience driving a commercial van or larger truck
Experience moving boxes and files within a records storage center
Computer experience using Microsoft Word, Excel, Access, and/or Outlook
Experience using a records tracking inventory system, preferably Infolinx
Experience driving a forklift and/or certification as a forklift driver
Experience working with microfilm records
Experience performing administrative work such as compiling statistics, filing reports, and scheduling or tracking the work of others.
OTHER REQUIREMENTS AND INFORMATION
Will be tested on ability to pull and replace boxes in correct order, safely climb an 11-step ladder carrying boxes weighing up to 50 pounds, and transport up to 300 pounds on a two-wheel handcart.
Pants and appropriate shoes should be worn to interview for lifting/moving test.
In-basket filing exercise will be given at time of interview.
Driving exercise administered at the time of the interview.
Criminal history check required.
Valid Texas Drivers License and acceptable driving record.
SUPERVISION
No supervisory responsibilities. Reports to Circulation Team Lead and Assistant Manager, Records Center Services.