Amigos Member Shares at Savannah Community Forum
Submitted by

Amigos

on Thu, 2017-08-03 13:25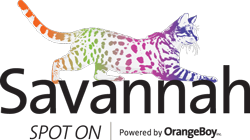 Mid-Continent Public Library (MCPL) and two other libraries recently shared their expertise at the Savannah Community Forum, including how to win a levy, manage community relations, and market effectively.
Hear how Savannah powered by Orange Boy helped MCPL and others by clicking here.
For trial and pricing information, contact Megan Bryant at bryant@amigos.org or 800-843-8482, ext. 2896.