Electronic Resources & Licensing Librarian (Assistant or Associate) -- University of Arizona -- Tucson, AZ
Submitted by

Amigos

on Fri, 2017-08-11 11:35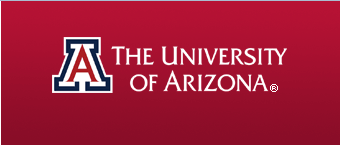 The University of Arizona Libraries seek a dynamic and proactive Electronic Resources Librarian; a self-starter who thrives in a fast-paced, service-oriented environment and who welcomes each new challenge as a new opportunity. The successful applicant will work as a member of a collaborative work group where innovative thinking and creative problem solving are highly valued.
The successful applicant will be a creative and innovative librarian, energized by the opportunity to improve access to, and our users' experience with our online information resources. With the imminent implementation of a new library services platform (ALMA), this position will work collaboratively with appropriate stakeholders to develop, implement, and manage the electronic resources lifecycle, from trials, negotiation, and acquisition to access. This position serves a critical function as the communications link with the University's Procurement and Contracting Services, as well as Library units including technical services, collections, and our liaison and embedded librarians and desk staff.
More information and application instructions: https://uacareers.com/postings/21118
About the University of Arizona
The University of Arizona is the state's land-grant university and is ranked among the top 20 of public research universities nationwide. In areas such as the environment, optics, space sciences, biosciences, and Southwest/border issues, we are among the best in the world. The UA values student engagement, providing real-world research and community opportunities to our more than 40,000 full-time and part-time students.