Applications Systems Analyst/Developer, Senior (Senior Back-End Developer) (Extended Temporary) -- University of Arizona -- Tucson, AZ
Submitted by

Amigos

on Fri, 2017-12-01 09:11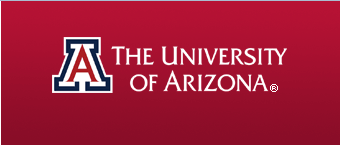 Title: Applications Systems Analyst/Developer, Senior (Senior Back-End Developer) (Extended Temporary)
Department: Libraries - User Experience (1709)
Location: Main Campus
Position Summary
This is an Extended Temporary Employment (ETE) position. For further details on this type of position at the University of Arizona, please click here.
To apply: https://uacareers.com/postings/23601
What will you do?
As a Senior Back-End Developer, you'll help develop and maintain the core websites and related integrated applications of the UA Libraries: a mix of Drupal sites, Omeka and WordPress instances, and custom-developed backend applications providing website integration with resource search services, real-time catalog item availability, and others. You'll participate in the planning process that identifies business needs and upcoming priorities, and with the other senior staff, you'll help define the standards, best practices, policies, and procedures that guide our software development and delivery process.
Because this is a senior-level position (probably your next step after spending several years in an entry-level job), we'll expect you to have familiarity with standard IT concepts, practices and procedures, and to focus on developing experience and judgement through interacting with your senior-level colleagues and doing the job. You'll work under general supervision by your team lead, who will help you identify priorities and overcome obstacles, but will largely trust you to handle doing the work. Our goal is to give you time and support to deepen your expertise, and solidify your role as one of the senior staff who are the backbone of our department.
Who will you work with?
You'll be a member of the twelve-person Software Development & Delivery group, which in turn is one-half of the Technology Strategy & Services department at the UA Libraries. Our department runs the gamut of IT services and skills, so you'll be working alongside client services support staff and applications systems analysts, in addition to your immediate colleagues doing web design and software development. You'll also interact on a regular basis with professional staff from all of our campus libraries: Main Library, Special Collections, Science & Engineering, Health Sciences, and Fine Arts.
Why this job?
IT work at the UA Libraries occupies a fairly unique position on campus: we're big enough to support a good-sized staff, we solve a broad spectrum of challenging problems, and we focus on medium-to-long-term solutions. We're small enough to have some flexibility in how we get things done, and the job is still very much Monday-to-Friday business-hours, so work-life balance doesn't suffer. Because the Libraries serve all of campus, we work across a lot of problem domains and stakeholder groups, so it stays interesting. We are, in short, a good middle ground between distributed and central IT.
We're also a fairly idiosyncratic bunch, from various academic backgrounds (communications, psychology, classical philology, cultural studies, anthropology, astronomy, and media arts, amongst others). Our department includes former screenwriters, school teachers, Biosphere2 tour guides, and LPL researchers. We try to be accommodating about work schedules and we're very serious about professional development. We maintain a relaxed office environment, and the University benefits package is great.
Visit the University Libraries website to learn more about us.
Outstanding UA benefits include health, dental, and vision insurance plans; life insurance and disability programs; paid vacation, sick leave, and holidays; UA/ASU/NAU tuition reduction for the employee and qualified family members; state retirement plan; access to UA recreation and cultural activities; and more!
As a nationally recognized leader, the University of Arizona strives to look forward. Listed by Forbes as one of America's Best Employers in the United States, the University provides strategic programs to enhance the lifecycles of a multigenerational workforce.
This award-winning portfolio includes consecutive Seal of Distinction awards for its exemplary Work-Life practices from WorldatWork, along with the 2017 Gold Healthy Arizona Worksite award, presented by the Arizona Department of Health Services and the Maricopa County Department of Public Health. For more information about the collaborative culture and innovative service offerings at the University of Arizona, visit Why UA.
The University of Arizona is an equal opportunity employer providing equal opportunity for women, minorities, veterans and individuals with disabilities.
Duties & Responsibilities
Responsible for analyzing, designing, coding, testing, and maintaining core library websites, supporting applications, and content management systems, including the main library website, Special Collections website, and the Health Sciences Library website.
Responsible for working with colleagues, service leads, and library departmental staff to determine and refine business needs, assess potential project scope, and research and prototype possible solutions.
In consultation with service leads and departmental stakeholders, participates in estimation, task breakdown, planning, and prioritization of project milestones, deliverables, and functional and technical requirements.
With other senior staff, responsible for developing, promoting, and documenting coding standards and best practices, and participating in code reviews.
The University of Arizona Libraries support the UA's diversity and inclusiveness strategic initiatives designed to create an inclusive environment for all faculty, staff, and students. The candidate is expected to support diversity and inclusiveness efforts in the department and college.
Other duties as assigned.
Knowledge, Skills, & Abilities
Familiarity with:

Front-end web technologies, e.g. HTML, CSS, and JavaScript.
Server-side web frameworks, e.g. NodeJS, Koa, ExpressJS, etc.
Software version control tools, e.g. Subversion, Git, etc.
Continuous integration tools, e.g. Jenkins.
Software development management tools, e.g. Atlassian Jira, Redmine, etc.
Automated testing frameworks, e.g. PHPUnit, Selenium, etc.

Knowledge of:

RESTful services concepts, architecture, and implementation.
Current IT security practices and protocols.
Agile, Kanban, Lean, and/or DevOps practices and approaches.

Strong customer service skills, including the ability to effectively communicate and work with a diverse community of faculty, staff, and students.
Ability to work in a team-based environment, and continuously develop knowledge and skills related to the position.
Ability to clearly define problems and use appropriate methods to determine and implement solutions.
Ability to work in a highly collaborative and inclusive environment, one that values and leverages the benefits of diverse perspectives.
Positive attitude and strong demonstration of Our Values: Collaboration, Continuous Learning, Diversity, Innovation, and Integrity.
Minimum Qualifications
Please see Arizona Board of Regents Minimum Qualifications below.
Arizona Board of Regents Minimum Qualifications
Five years of experience in programming applications systems using relevant technologies and programming languages;
OR, an Associate's degree in Computer Science or related field AND four years of experience in programming applications systems using relevant technologies and programming languages;
OR, Bachelor's degree in Computer Science or related field AND two years of experience in programming applications systems using relevant technologies and programming languages;
OR, Any equivalent combination of experience, training and/or education.
Preferred Qualifications
Experience with:

Application development in object-oriented PHP (including frameworks like CakePHP and Symfony) or comparable languages.
Module/plugin development in Drupal, Omeka, WordPress, or similar CMS environments.
Service deployment in LAMP-stack or similar architectures.
Full Time/Part Time: Full Time
Number of Hours Worked per Week 40
Job Category: Computer, Engineering and Technical
Benefits Eligible: Yes - Full Benefits
FLSA: Exempt
Posted Rate of Pay: $40,000-$60,000
Type of criminal background check required: Name-based criminal background check (non-security sensitive)