Linux Systems Administrator - PT -- Texas State Library & Archives Commission -- Austin, TX
Submitted by

Amigos

on Wed, 2017-12-06 12:17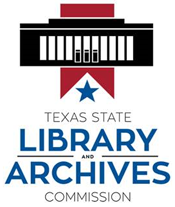 Division: Information Technology Services
Position Title: Linux Systems Administrator - PT
Apply Now: https://capps.taleo.net/careersection/ex/jobdetail.ftl?job=00001327&tz=G...
Work Location: 1201 Brazos - Austin, TX 78711
Working Hours: M-F 20 hours a week
Salary Group: B-20
Classification No. 0254/Systems Analyst III
Job Posting No. 00001327
Monthly Salary: $2,900/Month
Date Job Available: January 1, 2018
Please paste the following URL into a browser to view the entire job posting in the CAPPS Career Section: https://capps.taleo.net/careersection/ex/jobdetail.ftl?job=00001327&tz=G...
Veterans, Reservist or Guardsmen with an MOS or additional duties that fall in the fields of Army25B, 255A, 255S, 53A, CT, IT, 181X, Navy182X, 642X, 644X, 742X, 744X, 275, 26, 030, C4I11, Coast Guard ISM, 0171, 8848, 8858, AirForce3D0X2, or 3D0X4pertaining to the minimum experience requirements may meet the minimum qualifications for this position and are highly encouraged to apply. Please call Human Resources at (512) 463-6564 with questions or for additional information.
Additional Military Crosswalk information can be accessed at http://www.hr.sao.state.tx.us/Compensation/MilitaryCrosswalk/MOSC_Inform...
TSLAC is an equal opportunity employer and does not discriminate on the basis of race, color, religion, sex, national origin, age or disability in employment or in the provision of services, programs, or activities. For job opening inquiries or to request a reasonable accommodation under the Americans with Disabilities Act please contact the TSLAC Human Resources office by calling 512-463-5474.
Applications submitted to TSLAC may be subject to public disclosure, upon request, pursuant to the Texas Public Information Act.
Job Responsibilities
The Linux systems analyst performs complex (Journey-level) computer systems analysis work and plays a critical role in the integration of proposed applications and systems into the library's IT portfolio. The analyst works with library staff and ITS technical staff to provide technical expertise on the Linux computing environment to address business problems and opportunities, help identify project scope, and formulate project recommendation. This systems analyst works with the technical staff at the consolidated state data center on projects and problems which impact the agency's Linux servers. This technician has primary responsibility for the technical in-house support of Linux-based applications, email lists and blogs, as well as tools used to manage and monitor the Linux environment. The systems analyst creates and maintains appropriate technical and security documentation on the processes used to support the agency's Linux systems within the agency's areas of responsibility for these systems. This technician also participates in other technical projects as assigned within the ITS Network Services team and works under general supervision with moderate latitude for the use of initiative and independent judgment.
Essential Functions
Provide Linux Technical planning and support in system upgrades, installs, configuration, patch management and accurately troubleshoot Linux services.
Uses technical expertise in Linux computing environments to analyze need for and impact of technical solutions.
Perform daily monitoring of system resources, system logs and system backups.
Provides technical support for Linux-based applications including email lists, blogs, and web-hosting
Works with the ITS Operations Manager and the ITS Director to ensure the service needs of the agency are met by the consolidated data center and assumes DCS coordination duties as necessary.
Integrates support responsibilities with those of the ITS Network Services Team and seeks opportunities to improve and expand this integration of job tasks.
Provides after-hours support in the event of production system issues or schedule maintenance activity.
Attends work regularly in accordance with agency leave and attendance policies; and complies with all applicable agency policies and procedures including safety and standards of conduct.
Performs other tasks as assigned.
Create and maintain technical documentation such as technical instructions, system diagrams, hardware and software inventory and troubleshooting notes.
Minimum Qualifications
Graduation from high school or GED
Three years work experience with Linux System administration, support and troubleshooting.
Ability to establish and maintain effective working relationships with managers, coordinators, co-workers, other agency staff
Ability to communicate effectively both orally and in writing
Ability to work in a team environment
Ability to plan and arrange own work to meet deadlines
Ability to process multiple assignments simultaneously
Preferred Qualifications
Experience with Redhat
Experience with CentOS or Fedora
Experience administering a Linux VM environment
Experience maintaining Apache web server
Experience with Shell scripting
College degree in Management Information Systems (MIS), Computer Science, or related technology field
Experience performing network and/or systems administration and support in a multi-platform network environment using Apache web server and Shell scripting,
Experience with any of the following open source tools: PHP, PHPAdmin, MySQL, Drupal, Joomla Perl, Subversion, Mailman, Word Press and Zope, and Linux Open Source content management systems.
Recent Linux Industry Certifications
Experience working systems located within the state of Texas data center
Other Requirements
College transcripts required if claiming college credit
Criminal background check required of successful applicant.
Supervision
No supervision of other staff, but may provide guidance for other project staff as assigned
Reports to the ITS Director.