Library Assistant -- Texas State Library & Archives Commission -- Austin, TX
Submitted by

Amigos

on Wed, 2017-12-06 14:27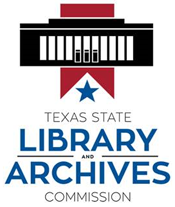 Division: Archives and Information Services
Position Title: Library Assistant
Apply Now:
Work Location: 1201 Brazos - Austin, TX 78701
Working Hours: M-F 8:00 am-5:00 pm
Salary Group: A-11
Classification No. 7352/Library Assistant II
Job Posting No. 00001342
Monthly Salary: $2,194.34/Month
Date Job Available: 01/15/2018
Please paste the following URL into a browser to view the entire job posting in the CAPPS Career Section: https://capps.taleo.net/careersection/ex/jobdetail.ftl?job=00001342&tz=G...
TSLAC is an equal opportunity employer and does not discriminate on the basis of race, color, religion, sex, national origin, age or disability in employment or in the provision of services, programs, or activities. For job opening inquiries or to request a reasonable accommodation under the Americans with Disabilities Act please contact the TSLAC Human Resources office by calling 512-463-5474.
Applications submitted to TSLAC may be subject to public disclosure, upon request, pursuant to the Texas Public Information Act.
Veterans, Reservist or Guardsmen with an MOS or additional duties that fall in the fields no applicable MOS for Library Assistant or other related fields pertaining to the minimum experience requirements may meet the minimum qualifications for this position and are highly encouraged to apply. Please call Human Resources at (512) 463-6564 with questions or for additional information.
Additional Military Crosswalk information can be accessed at
http://www.hr.sao.state.tx.us/Compensation/MilitaryCrosswalk/MOSC_Inform...
Summar
Performs moderately complex (journey-level) library work. The Library Assistant uses various classification and location schemes to shelve and retrieve materials for users and staff of the Information Services Department of the Archives and Information Services Division. Assists and instructs patrons and staff in the public reading areas, processes depository shipments of federal documents, enforces security regulations, provides photocopies and other materials, and performs other tasks as assigned. Works under general supervision, with moderate latitude for the use of initiative and independent judgment.
Essential Tasks
Shelves and retrieves agency holdings using a variety of location schemes, including Dewey Decimal, Texas Documents and Superintendent of Documents, and local archival classification systems;
Assists staff and instructs patrons in library procedures and use of library materials and services;
Performs clerical activities, such as answering phones, filing, photocopying, mailing out materials, and processing incoming materials, including U.S. Documents depository shipments;
Performs collection maintenance activities;
Verifies that materials are in the correct order and location;
Participates in special projects;
Performs other duties as assigned;
Attends work regularly and in accordance with agency leave and attendance policies; and
Complies with all applicable agency policies and procedures, including safety and standards of conduct.
Non-Essential Tasks
Inspects returned materials for damage;
May lift or move heavy objects, such as boxes of printed materials, microforms or furniture, as well as large and fragile items
May interpret policies; explain procedures; and resolve problems regarding services available.
Minimum Qualifications
High school graduate or GED;
Six months paid experience working in a library or archive;
One year paid working experience in public contact setting;
Six months experience using a personal computer, including the use of word processing.
Visual acuity, manual dexterity, and legible handwriting
Familiarity with the Internet
Ability to communicate effectively with public and TSLAC staff
Ability to shelve and retrieve materials accurately with little direct supervision
Ability to perform detailed tasks in a public area with many interruptions from patrons
Ability to successfully manage workload independently and with little direct supervision
Ability to stand and work for extended periods of time
Ability to become proficient with a wide variety of classification and location systems, including Dewey Decimal,
Texas Documents and Superintendent of Documents, and local archival classification systems
PREFERRED QUALIFICATIONS
Experience working with documents in a depository library;
College coursework in American or Texas history or government;
Working experience in customer service or public contact in a library setting;
Applicable working experience using the Internet; and
Basic familiarity with genealogy.
Other Requirements & Information
Filing exercise involving arranging a typical sample of documents and a group of cards with Dewey Decimal numbers into the correct order will be administered at time of interview;
In-basket exercise to be administered during interview;
Lifting exercise, of 40 pounds, will be administered at the time of the interview;
Occasional overtime, including nights, weekends, and holidays may be required;
Criminal history check required and approved of selected applicant before hired; and
Ability to work in a non-smoking work environment.
Supervision
Reports to the Head of Reference, Information Services
No supervisory responsibility