Collection Development Coordinator -- Rice University -- Houston, TX
Submitted by

Amigos

on Tue, 2018-06-05 14:39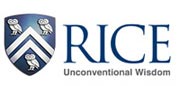 Collection Development Coordinator
Rice University is seeking a highly motivated and service‐oriented Collection Development Coordinator. The successful candidate will provide leadership in the management of the library's established approval plans and in the investigation and evaluation of new acquisitions models. The position is also responsible for collection development in multiple areas of the humanities and social sciences, serves as a liaison to the corresponding departments and contributes to reference services and user education. This position reports to the Head of Reference Services.
Responsibilities: Takes a leadership role in managing the library's approval plans and in planning and assessing library participation in demand-driven or evidence-based acquisitions programs and other innovate acquisition models. Provides general and specialized reference assistance and user education services to students, faculty and members of the public (virtually and face-to- face). Manages a library collection, including identification, selection, evaluation, vendor negotiations and de-selection of teaching and research-level library materials in a variety of formats. Consults with and advises academic departments on the selection and effective use of library materials. Provides proactive and responsive service to faculty and students in assigned departments, including orientations, research guidance, online subject and course guides and classroom instruction. Commitments to professional development are expected.
Required Qualifications:
ALA-accredited Master's degree in Library Science.
Undergraduate degree in a humanities or social science discipline.
Three years of professional experience, including reference, instruction and/or collection development.
Experience with computer and telecommunications technologies for information management and collaboration.
Excellent organizational, interpersonal, teaching and communication skills, including the ability to actively listen to, understand and articulate the needs of users.
Ability to work effectively in a team environment and negotiate issues with people from different parts of the library.
Ability to apply new technologies to library services.
Working knowledge of basic reference sources, including print, online databases and use of the internet in the research process.
Demonstrated knowledge of the research process.
Preferred qualifications:
Advanced degree in a relevant humanities or social sciences discipline.
Strong proficiency with Microsoft office tools, particularly Excel.
Reading ability in at least one western European language.
Experience using the Springshare platform (LibGuides & LibAnswers).
Experience working closely with library approval plans and/or demand-driven or evidence-based acquisition programs, including the construction of subject profiles and monitoring expenditures.
Experience working in an academic library that has migrated to the Alma library services platform.
Salary & benefits: $57,000 minimum, with hiring salary commensurate with experience and qualifications; no state or local income tax; 21 benefit days; 8 study days; a range of retirement options including TIAA/CREF; health and life insurance; and tuition waiver.
Environment: Rice University provides a stimulating work environment, with opportunities to participate in the delivery of innovative library services supported by leading edge technologies. Fondren Library (http://www.rice.edu/fondren) is a research library with more than 2.8 million volumes and more than 141,000 subscriptions, including titles available through aggregators. The Library has a state-of-the-art off-site shelving facility. An active program of digital resource delivery and development is grounded in successful collaboration among library and University staff from Digital Scholarship Services, other library departments and University information technology staff.
Houston is a vibrant, multicultural city, with world-class visual and performing arts ranging from the traditional to the avant-garde. The fourth largest city in the country, Houston enjoys a moderate cost of living and easy proximity to the Gulf Coast. For more information, see: http://www.explore.rice.edu/explore/General_Information.asp.
Applications received by July 17, 2018 will receive first consideration. Please apply with cover letter, résumé, and the names, titles, addresses, telephone numbers, and e-mail addresses of three references at: http://jobs.rice.edu/postings/14710. Inquiries: Melinda Reagor Flannery at (713) 348-3773 or reagor@rice.edu.
Rice University is an Equal Opportunity Employer – Females/Minorities/Veterans/Disabled/Sexual Orientation/Gender Identity