Administrative Assistant -- University of Arizona -- Tucson, AZ
Submitted by

Amigos

on Mon, 2018-06-11 12:00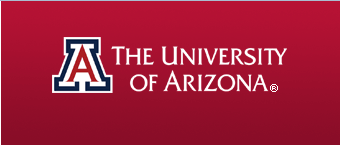 Title: Administrative Assistant (Marketing Assistant, Exhibits and Awards)
Department: University of Arizona Press (0801)
Location: Main Campus
To apply: https://uacareers.com/postings/29886
Position Summary:
The University of Arizona Press seeks a detail-oriented, resourceful, and enthusiastic marketing assistant to coordinate the Press's active exhibits program. Incumbent will also provide administrative support for the sales program, marketing manager and marketing department of the Press, including excellent customer service to authors and customers.
Visit the University of Arizona Libraries website to learn more about us.
Outstanding UA benefits include health, dental, and vision insurance plans; life insurance and disability programs; paid vacation, sick leave, and holidays; UA/ASU/NAU tuition reduction for the employee and qualified family members; state retirement plan; access to UA recreation and cultural activities; and more!
The University of Arizona has been listed by Forbes as one of America's Best Employers in the United States and WorldatWork and the Arizona Department of Health Services have recognized us for our innovative work-life programs. For more information about working at the University of Arizona, please click here.
The University of Arizona is an equal opportunity employer providing equal opportunity for women, minorities, veterans and individuals with disabilities.
Duties & Responsibilities
Supporting the Press's exhibits program, including:

Scheduling exhibits, tracking deadlines, drafting book lists, designing order forms, shipping books and supplies, and executing promotional strategies for meetings in consultation with Marketing and Acquisitions departments.
Developing annual exhibits budget in consultation with the marketing manager and monitor expenses associated with exhibits program; seeking ways to maximize income from expenses.
Tracking conference sales and trends at conferences that serve the Press's audiences.
Increasing the Press's visibility and sales presence at conferences the Press cannot attend in person.

Designing exhibits program advertisements and collateral (e.g., brochures and signage) in Adobe Creative Suite.
Designing, updating, maintaining, and distributing series fliers for series editors. Updating, maintaining and distributing seasonal flyers to authors (primarily frontlist with occasional engagement with backlist authors) in Adobe Creative Suite.
Generating sales materials for UA Press authors to enhance sales opportunities for UA Press author events such as lectures and book talks.
Supporting metadata: Vetting and accurately inputting UA Press metadata to Title Management system; monitoring industry trends and best practices and making recommendations to marketing manager to improve data flow and distribution.
Supporting marketing manager in monitoring inventory, and working with Production Department to ensure books do not go out of stock.
Supporting marketing manager in maintenance and development of new formats.
Preparing and circulating promotional cover copy for new formats, including New in Paper and ebooks.
Under direction of marketing manager, tracking and filling desk and exam copy requests; conducting outreach to targeted instructor to promote classroom use.
Maintaining and executing the book awards nomination process, under the direction of the publicity manager.
Occasionally representing the Press at local and out-of-state book exhibits, interacting with authors and customers, up to six times per year; out-of-state travel may be required, with trips typically lasting 3–4 days.
Supporting publicity manager by securing endorsements for scholarly titles.
Creating content for Press's website and social networks, in particular Events and News item, under the direction of marketing manager and publicity manager.
Supporting Director and marketing manager with special projects.
Handling a wide variety of administrative duties, including inquiries from authors, customers, and others, referring inquiries as needed; monitoring and maintaining author questionnaires; miscellaneous tasks as needed to support marketing department, ranging from envelope stuffing to research and writing projects; prioritizing workload to meet operational goals.
Supervising, monitoring, or coordinating the activities of student interns and employees as directed.
The UA Libraries support the UA's diversity and inclusiveness strategic initiatives designed to create an inclusive environment for all faculty, staff, and students. The candidate is expected to support diversity and inclusiveness efforts in the department and college.
Other duties as assigned.
Knowledge, Skills, & Abilities
Positive attitude and strong demonstration of Our Values: Collaboration, Continuous Learning, Diversity, Innovation, and Integrity.
Excellent initiative, organizational, attention to detail, and time management skills; evidence using good judgment and solid analytical and problem-solving skills with the ability to work confidently under direct supervision.
Excellent written and verbal communication skills.
Ability to represent the Press with professionalism and enthusiasm.
Skill in the use of personal computers, including databases, word processors, spreadsheets, and the Internet.
Excellent interpersonal and communication skills, both written and verbal.
Ability to work in a highly collaborative and inclusive environment, one that values and leverages the benefits of diverse perspectives.
Minimum Qualifications
Please see Arizona Board of Regents Minimum Qualifications below.
Arizona Board of Regents Minimum Qualifications
Four years of directly related experience; OR, a Certificate in Secretarial Science AND three years of directly related experience; OR, any equivalent combination of experience, training and/or education.
Preferred Qualifications
Experience generating content for social networks and websites.
Experience in sales and customer service.
Demonstrated design skills using Adobe Creative Suite.
Experience with databases.
Experience in the book industry.
Full Time/Part Time: Full Time
Number of Hours Worked per Week: 40
Job Category: Administrative and Professional
Benefits Eligible: Yes - Full Benefits
FLSA: Non-Exempt
Posted Rate of Pay: $15.00 - $17.00 Per Hour
Type of criminal background check required: Name-based criminal background check (non-security sensitive)
Posting Detail Information
Posting Number: S25358
Number of Vacancies: One
Desired Start Date: 07/23/2018
Limited to Current UA Employees: No
Contact Information for Candidates
Krissandra McNeill
klmcneill@email.arizona.edu
Open Date: 06/08/2018
Review Start Date: 06/20/2018
Open Until Filled: Yes
Special Instructions to Applicant
Please describe in your cover letter how your qualifications and experience are fitting for this position. Also, if available, please upload a writing sample as well as a design sample.
Quick Link for Internal Postings: http://uacareers.com/postings/29886
Diversity Statement
At the University of Arizona, we value our inclusive climate because we know that diversity in experiences and perspectives is vital to advancing innovation, critical thinking, solving complex problems, and creating an inclusive academic community. We translate these values into action by seeking individuals who have experience and expertise working with diverse students, colleagues and constituencies. Because we seek a workforce with a wide range of perspectives and experiences, we encourage diverse candidates to apply, including people of color, women, veterans, and individuals with disabilities. As an Employer of National Service, we also welcome alumni of AmeriCorps, Peace Corps, and other national service programs and others who will help us advance our Inclusive Excellence initiative aimed at creating a university that values student, staff and faculty engagement in addressing issues of diversity and inclusiveness.