Learning Outreach Librarian, Assistant Professor -- Pittsburg State University -- Pittsburg, KS
Submitted by

Amigos

on Mon, 2018-11-26 10:59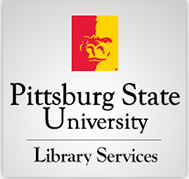 Position Description:
Tenure Track, Assistant Professor, position in Library Services at Pittsburg State University.
Responsibilities:
Library reference, instruction services, and the implementation of collaborative programs, innovative services, and outreach for evolving user and academic program needs.
Provide leadership in developing and implementing a library learning commons while monitoring developments and trends in service models;
Facilitate a collaborative process to develop, refine, and implement innovative service models between the library and other campus units. Partnerships can include campus units such as, the Student Success Center, The Writing Center, and the Center for Teaching, Learning and Technology, and others;
Perform traditional librarian duties, including reference, instruction, collection development, assessment, and departmental liaison duties;
Participate in promoting and marketing library events, services, and programs;
Assist library users and campus partners with information and digital literacy initiatives;
Demonstrate a strong commitment to library user services and programs that support student success;
Develop LibGuides for subject specialties and explore options for embedding library resources in the academic learning management system;
Explore opportunities for library participation in online, co-curricular, and open education resource courses;
Participate in university-wide committees and professional development opportunities;
Engage in research, service, and professional development worthy of tenure and promotion as a faculty member of Pittsburg State University.
Required Qualifications:
Masters degree in library and/or information science from an ALA accredited program.
Strong customer service commitment.
Effective communication, presentation and organizational skills.
Demonstrated ability to work well both independently and collaboratively with colleagues, faculty and staff in a changing and dynamic environment.
Ability to remain current with emerging technology and academic trends.
Preferred Qualifications:
Minimum of two years of professional experience in an academic library.
Experience with the assessment of information literacy and student learning outcomes.
Familiarity with the development of academic learning and information commons.
Additional Information:
This is a 12-month, tenure-track faculty position with an anticipated appointment at the rank of assistant professor. The successful candidate will demonstrate the capability and commitment to engage in research, service, and continued professional development worthy of promotion and tenure as a faculty member at Pittsburg State University.
Application Instructions:
Electronic submissions only. https://www.pittstate.edu/hr/jobs/assistant-professor,-learning-outreach... Interested and qualified applicants should upload a cover letter; resume; and contact information for three professional references, including a current or former supervisor. Applications received by January 7, 2019 will be given first consideration. Position is open until filled. Position is contingent upon funding. For more information, call Mr. Jorge Leon at 620-235-4892.