Assistant Branch/Department Manager -- Central Arkansas Library System -- Little Rock, AR
Submitted by

Amigos

on Mon, 2019-01-07 10:48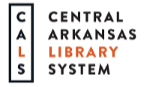 Full time public service position at the Thompson Library.
Candidate will assist in providing leadership to the staff of the Thompson Library, troubleshoot and solve problems, and work to set a positive tone within the library and with the staff. Ability to handle problematic behavior situations with ease and a good attitude is essential. Candidate will take part in adult and youth program planning and coordination. Experience working with adults, children and large groups is preferred. Ability to balance a wide array of tasks that range from management and scheduling to patron and staff support, as well as day to day library operations, is required. Approach to leadership must be collaborative, kind, and team-oriented. Familiarity with technology, digital media, ability to do instructional assistance on devices, and excellent communication and customer service skills are required. Familiarity with popular reading and entertainment materials desirable. Some evenings and Saturdays required.
Salary from $33,675 includes excellent benefits.
Send resume and application with the heading Assistant Branch Manager to: Joe Hudak at adminjobs@cals.org.
This position closes January 18th.
For more info: https://cals.org/job-opportunities/