Cataloging-Metadata Librarian -- Tulsa Community College -- Tulsa, OK
Submitted by

Amigos

on Thu, 2021-03-11 09:29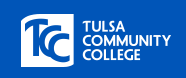 Tulsa Community College is seeking a full time cataloging-metadata librarian.
Duties:
Manage the cataloging and metadata operations for the multiple site library system, WorldShare Management Services.
Responsible for keeping up to date with developing standards for bibliographic control of all collection resources, including emerging metadata standards.
Qualifications:
Master's Degree in Library Science or Information Science.
Three years professional library experience with concentrated experience in cataloging services, book selection, or technical services as required.
Computer skills required including automated library systems and knowledge of effective search strategies.
Effective written and oral communication skills.
Salary:
$51,452 - $59,170/annually
To apply visit: https://careers.tulsacc.edu/postings/30683