Library Branch Manager -- Eastern Oklahoma Library System -- Stillwell, OK
Submitted by

Amigos

on Tue, 2021-04-13 13:26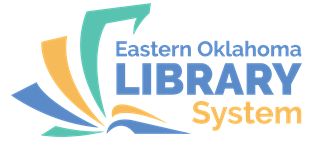 Library Branch Manager – Stilwell Public Library, Stilwell, OK.
Manages and administers the operation and staff of library branch in Stilwell. Ensures outstanding customer service is provided to all patrons; serves as an advocate and spokesperson for the branch and the System in the communities.
40 hrs. per week; includes some evenings and Saturdays.
Qualifications: MLS/MLIS; or BA/BS and five or more years related library experience; and experience developing programs for library users of all ages. Demonstrated performance in a management position and library coursework. Duties include managing the library buildings, staff, and collections using professional principles of the library field. Manager will oversee the successful long term and daily operation of the library including awareness and use of the library facility, staff supervision and training, financial transactions and successful development of good relationships with governmental officials, library friends and volunteers.
Beginning salary $44,366 plus excellent benefits.
Applications are available at https://eols.org/careers/
Open til filled.