Branch Manager II -- Mid-Continent Public Library -- Grandview, MO
Submitted by

Amigos

on Fri, 2021-05-21 13:59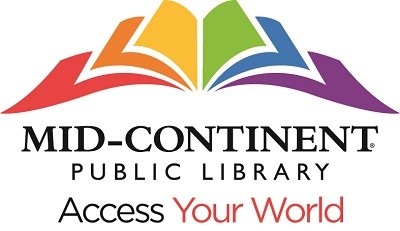 Click here to apply: https://www.mymcpl.org/library-information/working-with-MCPL/employment-...
Branch Manager II- Grandview Branch
This position will be open until filled
Position Overview:
The Branch Manager II is responsible for modeling excellent customer service to all staff and customers. As part of the collaborative leadership team of the Library, the Branch Manager II interprets and implements the direction of the Library to assigned staff members in the areas of supervision, Board policy, procedures, programs, and collection maintenance. The Branch Manager II is responsible for clearing barriers to excellent customer service for staff and keeping abreast of current library trends and services. Specifically, a Branch Manager II supervises a large branch.
Reports to: Designated Associate Director for Public Service
Manages: 25 or more Library Branch Staff (Assistant Branch Manager, Branch Associates, Custodians, Library Pages)
Salary/Wage: Full-Time, exempt, $54,184, benefits eligible
MCPL Leadership Expectations:
Supports, promotes, implements, and makes decisions based on established Library policies, guidelines, and programs
Contributes positively to the efforts of the library
Knowledge and support of the principles of intellectual freedom including the Library Bill of Rights and the Freedom to Read statement
Models excellent, proactive customer service attitude and delivery and enthusiastically assists customers and other members of the MCPL Team in a tactful and effective manner
Consistently exhibits leadership qualities and professional attitudes and behaviors
Consistently acknowledges and appreciates each Library employee's contributions
Develops a high-performance work team in an empowered environment
Actively participates in making the Library a welcoming and inclusive workplace
Exhibits self-motivation in managing changing priorities
Negotiates for win-win solution
Exhibits characteristics of a life-long learner and a willingness to investigate new ideas
Maintains an attractive, safe, and welcoming environment
Models dependability and punctuality by reporting to work on time, as scheduled, and prepared to work.
Establishes and maintains supportive working relationships with co-workers and other departments/branches
Uses best practices, MCPL policy, and good stewardship principles to plan and allocate library resources
Essential Job Functions:
Manages a Branch Staff of 25 or more

Plans and manages the work of employees
Disseminates information in a timely manner to all staff members
Maintains a collaborative leadership style
Develops and maintains a collaborative relationship with the Assistant Branch Manager
Interviews applicants, makes selections, and documents hiring decisions
Encourages appropriate training
Evaluates individual and team performance
Provides coaching and disciplinary action

Plans and coordinates all functions of the Branch

Develops and manages implementation of branch services
Performs duties of other staff members, as needed
Promotes the Library in a positive way
Continually evaluates branch processes and services
Demonstrates ability to learn consumer technologies
Contributes to general neatness of the branch
Collects and provides statistics for Library reports
Demonstrates fiscal responsibility in management of Branch budgets
Meets deadlines for information requested by others

Curates collection of the Branch

Deselects library materials
Continually evaluates the branch materials collection
Attends and conducts meetings as required
Possession of a valid driver license and a reliable personal vehicle for use in carrying out the duties of this position including transportation of materials and equipment (mileage reimbursed)
Non-Essential Job Functions:
Participates and contributes to system-wide Library committees and activities
Promotes the Library to groups and community organizations
Attends conferences and workshops
Contacts other neighboring library systems to compare policies and procedures or investigate potential new projects
Performs basic custodial duties, as needed
Remote Work Classification:
Regular remote work is not available during normal operations.
Staff who are overtime exempt may complete some incidental tasks remotely as part of their regular duties and as approved by their supervisor. A signed Remote Work Agreement is required.
Full-time remote work may be temporarily assigned in the event of an emergency that prohibits employees from working on location for an extended period.
Required Skills:
Models excellent customer service attitude and delivery
Demonstrates excellent organizational and planning skills with ability to perform multiple tasks concurrently
Demonstrates proficiency in office productivity and library operations software
Uses effective verbal, written, and discreet communication with management, co-workers, and the public
Exhibits self-motivation with the ability to prioritize, meet deadlines, and manage changing priorities
Performs duties requiring the exercise of professional skill, initiative and independent judgment
Successfully handles matters of conflict
Remains current on trends in the library field
Experience and Training:
Master of Library Science Degree issued by a library school of recognized standing is required
3 years Library and/or supervisory experience preferred
Demonstrated intermediate proficiency with Microsoft Office software required
Essential Physical Abilities to be accomplished with or without reasonable accommodation are:
Clarity of speech and hearing which permits the employee to communicate effectively with customers, supervisors, and other employees.
Vision which permits the employee to produce and review a wide variety of library materials, written correspondence, reports, and related materials in both electronic and hard copy form.
Manual dexterity which permits the employee to operate a keyboard and any other assigned equipment to process library materials.
Personal mobility which permits the employee to monitor, supervise, and perform assigned indoor and outdoor library operations, and to attend Library district, community, and public meetings at various locations. This includes navigating outdoor sidewalks, curbs, parking lots, and landscaping safely while delivering books to customers who request curbside delivery.
Lift up to 40 pounds, push and pull carts weighing up to 200 pounds, bend, stoop and reach shelving from floor level to 6 feet high, and stand or walk for at least 1 hour at a time.
Reasonable tolerance for weather, dust, mold, scents, allergens, and communicable diseases which permits the employee to handle library materials, work in older buildings, and interact with coworkers and the public
Ability to perform job requirements while adhering to MCPL's safety protocols. This includes wearing a mask and other protective equipment as directed during pandemic or other emergency operations.
NOTE: This job description is not intended to be all-inclusive. Employee may perform other related duties as required to meet the ongoing needs of the organization.
All applicants will receive consideration for employment and will not be discriminated against on the basis of race, color, religion, sex, gender identity, sexual orientation, national origin, age, disability, protected veteran status, or other protected class in accordance with applicable federal, state, and local laws. Any applicant requiring an accommodation should contact the Mid-Continent Public Library Human Resources Department at 816.836.5200.