Director of Library Services -- University of Arkansas -- Fort Smith, AR
Submitted by

Amigos

on Tue, 2021-08-24 10:15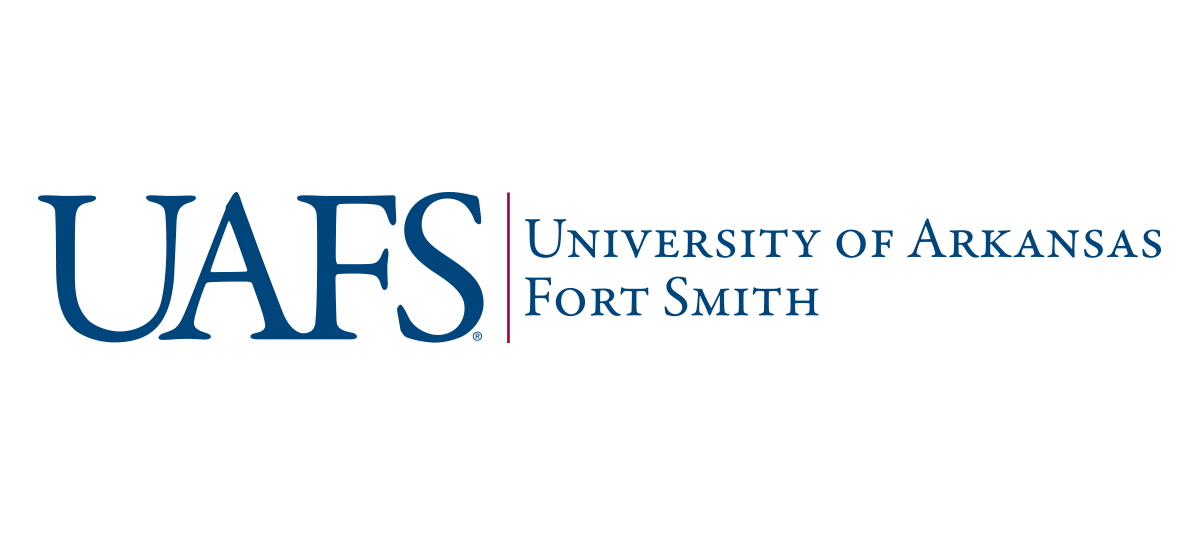 Type of Position: Library
Workstudy Position: No
Job Type: Regular
Work Shift: Day Shift (United States of America)
Sponsorship Available: No
Institution Name: University of Arkansas at Fort Smith
Apply here: https://uasys.wd5.myworkdayjobs.com/en-US/UASYS/job/UAFS--University-of-...
The University of Arkansas - Fort Smith is a vibrant mid-sized public university dedicated to breaking the higher education mold by bringing truly transformative, hands-on experiences to every student. From high school seniors to senior professionals, first-generation students to second-chancers, our goal is to provide a high-quality, future-focused education that honors each student's unique, personal situations and goals. Our tiered approach to learning offers students access to more than 80-degree plans and programs including certificate, associate, bachelor's, and master's degrees. We seek to recruit and retain a diverse workforce as a reflection of our commitment to serve the diverse population of Arkansas, to maintain the excellence of the university, and to offer our students richly varied disciplines, and perspectives.
Located on the Arkansas-Oklahoma border and situated in a region of lakes, Fort Smith is the second-largest city in Arkansas and features a vast array of cultural activities, shopping, dining, and entertainment, including a thriving downtown entertainment district. Parks, trails, and water recreation are all within the city limits, and true outdoor enthusiasts will find the area's lakes, streams, and mountains offer adventure only minutes away from campus. Fort Smith was recently named by Forbes as the number one city in America for the cost of living, and a top city in the nation for the highest-paying tech jobs. The city is within easy driving distance of Tulsa, Kansas City, Dallas, Little Rock, and Memphis.
Thank you for your interest in joining our university. Below you will find details for the position including any supplementary documentation and/or questions you should review before submitting your application. For general application assistance or if you have questions about a job posting, please contact Human Resources at (479) 788-7080.
If you have a disability and need assistance with the hiring process please contact Human Resources at 479-788-7080. Applicants are required to submit a request for each position to which they have applied.
Department: Academic Affairs / Graduate Studies
Summary of Job Duties:
The Director of Library Services serves as both a member of the faculty and as an administrator of the university library. The director provides the overall vision and strategic direction to drive the work of the library to support and advance teaching, learning, and scholarship on campus. Additionally, the director manages the fiscal and physical resources of the library. Research, publication, and/or service to the University and profession are expected for continuing advancement. The Director reports to the Associate Provost for Academic Affairs.
Minimum Qualifications:
Master's degree in Library Science from an ALA-accredited program
Minimum of five years of library administrative and supervisory work experience, with a record of increasing responsibility
Demonstrated record of scholarship and professional service
Preferred Qualifications:
Doctorate or second Master's degree
Knowledge, Skills, and Abilities:
To perform the job successfully, the following competencies are required for the essential functions of this position:
Awareness of current and future trends regarding the role of the library in higher education
Excellent interpersonal, oral and written communication skills
A strong and continuing record of scholarly activity
Ability to connect and engage with diverse groups on campus and in the wider community
Must demonstrate inclusivity as well as respect and commitment to diversity
Strong commitment to service excellence
Flexibility, adaptability, and the ability to work successfully in a complex, dynamic environment with competing demands
Essential Job Duties and Responsibilities:
The Director is responsible for planning, budgeting, and staffing in support of the academic, instructional and informational needs of the university community;
Promotes a strong user-centered learning environment for students and faculty that enhances the university's teaching and research efforts;
Collaborates with academic colleges and schools, academic departments, programs, and centers to create, support, and manage successful partnerships across the institution;
Recruit, develop, motivate, and evaluate a library workforce in alignment with job expectations and professional roles;
Maintain current knowledge of research, instructional delivery, and technologies of the university for effective library services;
Work with national, state and regional organizations to support and enhance library collaboration and services.
Lead library efforts to contribute to student enrollment, retention, graduation, and other indicators of student success;
Participates in service and professional and scholarly activities as outlined for faculty members;
Oversees data reporting for IPEDS and ACRLMetrics;
Serves on library and university committees and task forces;
Other duties as assigned.
Salary Information: Commensurate with education and experience
Required Documents to Apply: Cover Letter/Letter of Application, Resume, Unofficial/Official Transcript(s)
Optional Documents: Proof of Veteran Status
Additional Information:
Recruitment Contact Information:
HR 479-788-7080
All application materials must be uploaded to the University of Arkansas System Career Site https://uasys.wd5.myworkdayjobs.com/UASYS
Please do not send to listed recruitment contact.
Pre-employment Screening Requirements:
This position may be subject to a pre-employment criminal background check, sex offender registry check, financial history background check, and/or drug screening. A criminal conviction or arrest pending adjudication and/or adverse financial history alone shall not disqualify an applicant in the absence of a relationship to the requirements of the position. Background checks and drug screening information will be used in a confidential, non-discriminatory manner consistent with state and federal law.
The University of Arkansas is an equal opportunity, affirmative action institution. The university welcomes applications without regard to age, race, gender (including pregnancy), national origin, disability, religion, marital or parental status, protected veteran status, military service, genetic information, sexual orientation or gender identity. Persons must have proof of legal authority to work in the United States on the first day of employment. All applicant information is subject to public disclosure under the Arkansas Freedom of Information Act.
Constant Physical Activity: Reaching, Repetitive Motion, Talking
Frequent Physical Activity: N/A
Occasional Physical Activity: N/A
Benefits Eligible: Yes