Senior Developer -- University of Arizona -- Tucson, AZ
Submitted by

Amigos

on Fri, 2021-10-01 10:08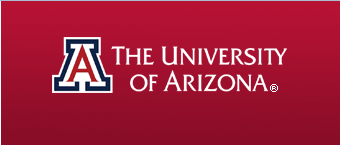 Posting Number: req6986
Department: Technology Strategy & Services
Department Website Link: https://library.arizona.edu/departments/tess
Location: Main Campus
Address: Tucson, AZ USA
Position Highlights
The University of Arizona Libraries seek a senior application development professional to join the Software & Web Development (Dev) team. You'll help develop and maintain websites and web applications supporting key library services. You'd gain experience with technologies we currently use, including PHP, Drupal, Symfony, HTML, CSS, JavaScript, Apache, and Ubuntu Linux. You'll help us maintain current sites and applications and also participate in projects to improve our large application portfolio. This position reports to the head of the Dev team. Dev members work collaboratively with project managers and with the Platform Engineering team within the Technology Strategy & Services department. For some projects, we also work with stakeholders throughout the libraries, including the User Experience team. We're accommodating when it comes to work schedules and serious about supporting your professional development.
Outstanding UA benefits include health, dental, and vision insurance plans; life insurance and disability programs; paid vacation, sick leave, and holidays; UA/ASU/NAU tuition reduction for the employee and qualified family members; state and optional retirement plans; access to UA recreation and cultural activities; and more!
The University of Arizona has been recognized for our innovative work-life programs. For more information about working at the University of Arizona and relocations services, please click here.
Duties & Responsibilities
Maintain UA Libraries web applications, websites, and integrations.
Contribute to projects that improve our application portfolio.
Respond to and handle routine service requests.
Explore application and software development best practices and contribute to team improvements.
Respond to application incidents, analyze problems to determine root causes and prevent recurrence.
Provide input to help improve team processes.
The UA Libraries support the UA's diversity and inclusiveness strategic initiatives designed to create an inclusive environment for all faculty, staff, and students. The candidate is expected to support diversity and inclusiveness efforts in the department and college.
Other duties as assigned
KNOWLEDGE, SKILLS, AND ABILITIES
General knowledge of programming and software development practices.
General knowledge of web application development.
General knowledge of web content management systems.
Enthusiasm for collaborating with peers regularly and evaluating solutions together.
Excellent interpersonal and communication skills, both written and verbal.
Ability to work in a highly collaborative and inclusive environment, one that values and leverages the benefits of diverse perspectives.
Positive attitude and strong demonstration of Our Values: Collaboration, Continuous Learning, Diversity, Innovation, and Integrity.
MINIMUM QUALIFICATIONS
Bachelor's degree or equivalent advanced learning acquired through experience.
3 or more years of relevant work experience.
Any equivalent combination of experience, training, or education.
Preferred Qualifications
Experience with some of the following is preferred:
A programming language (we primarily work in PHP, and some JavaScript and Python)
MVC frameworks (we use Symfony)
Content management system development (we use Drupal)
Agile & lean software development principles and techniques (we like Kanban)
HTML and CSS
Version control software (we use Git & GitHub)
Project management tools (we use Redmine)
Ubuntu servers and LAMP stack components
Containerization software (we use Docker)
User experience principles and techniques
FLSA: Exempt
Full Time/Part Time: Full Time
Number of Hours Worked per Week: 40
Job FTE: 1.0
Work Calendar: Fiscal
Job Category: Information Technology
Benefits Eligible: Yes - Full Benefits
Rate of Pay: $55,000 - $70,000
Compensation Type: salary at 1.0 full-time equivalency (FTE)
Grade: 9
Career Stream and Level: PC2
Job Family: Applications Development
Job Function: Information Technology
Type of criminal background check required: Name-based criminal background check (non-security sensitive)
Number of Vacancies: 1
Target Hire Date: 11/1/2021
Contact Information for Candidates
Armando Cruz
armandocruz@email.arizona.edu
Open Date: 9/17/2021
Open Until Filled: Yes
Documents Needed to Apply: Resume and Cover Letter
Diversity Statement
At the University of Arizona, we value our inclusive climate because we know that diversity in experiences and perspectives is vital to advancing innovation, critical thinking, solving complex problems, and creating an inclusive academic community. As an Hispanic-serving institution and a Native American/Alaska Native-serving institution, we translate these values into action by seeking individuals who have experience and expertise working with diverse students, colleagues, and constituencies. Because we seek a workforce with a wide range of perspectives and experiences, we provide equal employment opportunities to applicants and employees without regard to race, color, religion, sex, national origin, age, disability, veteran status, sexual orientation, gender identity, or genetic information. As an Employer of National Service, we also welcome alumni of AmeriCorps, Peace Corps, and other national service programs and others who will help us advance our Inclusive Excellence initiative aimed at creating a university that values student, staff and faculty engagement in addressing issues of diversity and inclusiveness.