Library Specialist III - Library Associate II -- Texas A&M University -- San Antonio, TX
Submitted by

Amigos

on Wed, 2022-04-20 09:03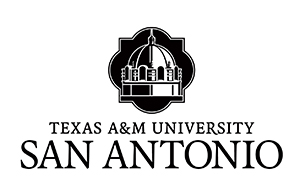 Job Title: Library Specialist III - Library Associate II
Proposed Minimum Salary: Commensurate
Job Location: San Antonio, Texas
Job Type: Staff
Apply here: https://tamus.wd1.myworkdayjobs.com/en-US/TAMUSA_External/details/Librar...
Job Description
Serves as technical services paraprofessional, performing cataloging and acquisitions using advanced operational and/or technical skills and knowledge of library practices and procedures. Serves at information desk, assisting patrons with reference and directional questions. May work evening and weekend hours on a regular basis.
Responsibilities:
Prepares and oversees complex orders, receipts and resolves problems with all vendors for library materials using procurement card and purchase order under the general guidance of the subject librarians. Receives and processes materials added to the library's collections. Performs complex bibliographic matching of records from WorldCat database and creates item records. Performs original cataloging and classification as needed. Inputs and manages collection budget in WMS. Assists in the acquisition of electronic monographs.
Provides information and consultation services at the information desk at regularly scheduled hours each week and may work evening and weekend hours on a regular basis. Provides information and assistance in a clear and courteous manner in person and by phone, chat, email, or other means. Uses reference interactions as opportunities to orient patrons to the range of resources available and to develop key information literacy skills.
Supervises one staff.
Gathers, compiles, and maintains statistics and reports, including collection and acquisitions data. May assist in preparing specialized reports.
Performs other duties as assigned.
This document represents the major duties, responsibilities, and authorities of this job, and is not intended to be a complete list of all tasks and functions. Other duties may be assigned.
Education and Experience:
Librarian Specialist III: High school diploma and 5+ years of experience
Librarian Associate I: High school diploma and 7+ years of experience
Librarian Associate II: High school diploma and 9+ years of experience
A bachelor's degree may substitute for 4 years of experience at any level.
Knowledge, Skills and Abilities:
Knowledge of word processing and spreadsheet applications.
Knowledge of email and complex library online resource searches and/or processing.
Experience with an integrated library system.
Knowledge of cataloging and acquisitions principles and practices.
Ability to multitask and work cooperatively with others. Basic keyboarding skills.
Other Requirements:
Ability to sit at a computer workstation for long periods of time.
Ability to bend and lift up to 40 pounds with or without accommodation.
Ability to handle material which can contain dust or microscopic mold spores.
All positions are security-sensitive. Applicants are subject to a criminal history investigation, and employment is contingent upon the institution's verification of credentials and/or other information required by the institution's procedures, including the completion of the criminal history check.
Equal Opportunity/Affirmative Action/Veterans/Disability Employer committed to diversity.