Assistant Branch Manager- Florissant Valley -- St. Louis County Library -- Florissant, MO
Submitted by

Amigos

on Tue, 2022-04-26 09:33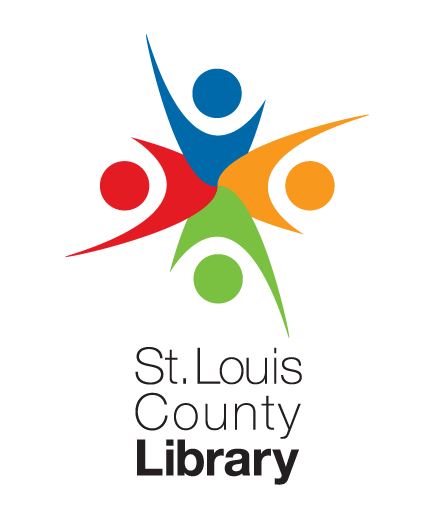 Join an award winning team!
St. Louis Top Workplaces, 2014-2020
Urban Libraries Council Top Innovator, 2015, 2017, 2020
Library Journal Four Star Library, 2014-2021
Outstanding Local Government Achievement Award, 2021
What's Right with the Region for Demonstrating Innovative Solutions, 2016
Missouri Library of the Year from MLA 2014
Assistant Branch Manager - Florissant Valley
St. Louis County Library
195 N New Florissant Road, Florissant, MO 63031
Whether you are looking to start your library career or you are ready for a new rewarding experience, the St. Louis County Library has a lot to offer!
Known as the "Gateway to the West", St. Louis and the surrounding area offer an array of lifestyles. You'll find hip, trendy cafes and neighborhoods, a plethora of outdoor activities with hundreds of parks and trails, sporting events, and cultural attractions. St. Louis County is a great place to live, work, and play!
St. Louis County Library is a 20 branch system, serving over 860,000 patrons and circulating 14 million items a year. SLCL is nearing the end of a multi-year capital improvement project called Your Library Renewed which will upgrade existing structures and open new facilities, as well as enhance library programs and services. We surveyed our patrons and listened to what they needed in their public library. Family restrooms, private study rooms, more public computers, a commons area with food and drink options, engaging children's spaces and quiet, comfortable seating areas are just some of the additions to our branches.
The Florissant Valley Branch is a bustling, vibrant, newly renovated Regional Branch that features a literacy play space dedicated to fostering a love of reading and learning in children. A talented staff of over 30 go above and beyond to make their branch a known community gathering destination. Not only do we have state-of-the-art buildings, but our array of programs and partnerships are abundant and dynamic. Florissant Valley takes pride in offering fun, spirited programming for all patrons. SLCL staff are creative and forward thinking, developing several award-winning programs geared to enrich individual minds, enhance lives and expand perspectives.
Working in tandem with the Branch Manager, the management team ensures the library's mission and strategic goals are continuously implemented at the branch while considering the community's needs and meeting them with relevant library services and programs. We are looking for an energetic and innovative individual intent on providing outstanding customer service, reducing barriers to library access, leading our awesome staff, maintaining thriving community relations, and taking pride in being a part of the SLCL team!
Want to work in a library system that is valued by the community?
Do you want to work for this award winning library system?
It is a wonderful time to join the St. Louis County Library, where facility innovations and creative public services are always growing! Apply today!
Job Purpose:
Assists the Branch Manager with the operation and maintenance of the branch and assumes the responsibilities of the Branch Manager in his/her absence in order to provide quality Library service to all Library customers.
Essential Job Functions:
Schedules staff and monitors attendance to ensure adequate staffing.
Assists with overseeing branch operations, building, and grounds maintenance so the branch is clean, safe, and attractive.
Supervises and participates in public service activities including circulation and reference services to meet the needs of customers.
Participates in program planning and implementation to meet the needs of existing customers and to attract new customers.
Participates in hiring, training, evaluating, and disciplining staff to ensure the Library staff is capable of giving the highest quality service.
Assists in the development and maintenance of the branch collection to ensure the branch meets the needs of the community it serves.
Other duties as assigned.
Job Qualifications:
Master's Degree in Library Science
Ability to supervise, train, and motivate staff
Must possess a commitment to a high level of public service to Library customers
Must possess good judgment, analytical, and problem solving skills
Must possess excellent communication and organization skills
Ability to work effectively with other Library managers in a professional manner
Hours:
Monday-Friday, two evenings per week
One Saturday and Sunday per month
Salary: $54,886.00 and great benefits!
Applications and Resumes can be submitted by visiting: http://www.slcl.org/employment