Associate Director for Technical and Digital Services -- Texas Southern University -- Houston, TX
Submitted by

Amigos

on Tue, 2022-05-10 14:15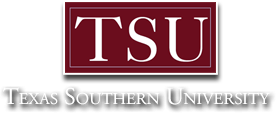 Texas Southern University in Houston, Texas is seeking an innovative, collaborative professional for the ASSOCIATE DIRECTOR for TECHNICAL AND DIGITAL SERVICES. This position oversees and coordinates library automation systems, digital services, and technology initiatives; is responsible for access coordination and management; serves as lead in ensuring easy access to print, and digital assets; manages the OCLC WorldShare Management Services and the EZproxy service. This position serves as liaison to Texas Southern University's Office of Information Technology, OCLC and library technology vendors.
DUTIES AND RESPONSIBILITIES:
Directs library technology operations and digital services, including close supervision of cataloging and processing operations.
Applies professional standards to processing, ensures quality control and coordination among technical services, circulation and reference tools are synchronous and provide seamless access to appropriate resources.
Assists in preparing annual budget, strategic plan, external reports, in-services, and other activities. Collects and reports in a timely fashion, use and production statistics.
Manages the OCLC WorldShare Services Integrated Library System. Serves as primary contact between TSU's Office of Information Technology and the library.
Develops, documents and implements approved workflows and timelines for daily and strategic operations of technical processes, including the cataloging department and the technical aspects of circulation operations.
Performs other job-related duties as assigned.
Position REQUIREMENTS:
An MLS or MLLIS degree from American Library Association-accredited library program.
Three to five years of progressively responsible library administrative experience including at least one year in a supervisory role in technical services or digital services.
Knowledge, Skills, and Abilities:
Knowledge of:
Policies, procedures and practices and emerging trends in library services, including an in-depth knowledge of library automation and technologies, and how those technologies impact and interact with key library functions.
Current bibliographic standards for cataloging and classification.
Current trends in librarianship.
OCLC/MARC/BibFrame.
Demonstrates expert knowledge in multiple disciplines. Acts as the ultimate subject matter expert in several professional disciplines and is the "go-to" expert on principles, methods and procedures. Requires the ability to create methods and approaches to handle unique situations.
Business administration knowledge along with knowledge of information systems, along with the ability to create methods for work-flows to begin in project management.
Management and supervisory practices.
SpringShare and other job-related software systems.
Microsoft Office Professional or similar applications.
Other skills:
Detail oriented.
Problem-solving and decision-making.
Multitasking and time management.
Coordinating work over others.
Planning activities.
Express one clearly, both verbal and written communication.
Ability to communicates effectively and establish and maintain effective working relationships.
Close Date: 07/08/2022
For more information and to apply, please visit https://jobs.tsu.edu/
It is the policy of Texas Southern University to provide a work environment that is free from discrimination for all persons regardless of race, color, religion, sex, age, national origin, individuals with disability, sexual orientation, or protected veteran status in its programs, activities, admissions or employment policies. This policy of equal opportunity is strictly observed in all University employment-related activities such as advertising, recruiting, interviewing, testing, employment training, compensation, promotion, termination, and employment benefits. This policy expressly prohibits harassment and discrimination in employment based on race, color, religion, gender, gender identity, genetic history, national origin, individuals with disability, age, citizenship status, or protected veteran status. This policy shall be adhered to in accordance with the provisions of all applicable federal, state and local laws, including, but not limited to, Title VII of the Civil Rights Act. Manual of Administrative Policies and Procedures