Reference Associate (Part-time) -- Collin College -- Wylie, TX
Submitted by

Amigos

on Mon, 2022-06-06 09:09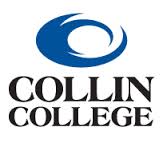 Reference Associate (Part-time)
Collin College
Wylie Campus
391 Country Club Road, Wylie, Texas, 75098
We are searching for candidates that meet the required qualifications and experience and are able to perform the essential duties and responsibilities.
Job Summary:
Provide basic to intermediate reference services to Collin College students, faculty, staff and the general public. Develop, evaluate and maintain a small library collection and serve as library liaison in the assigned discipline with oversight provided by a Reference Librarian.
Must be flexible to work schedules that may include evenings, weekends, and opening/closing hours.
Required Qualifications:
Essential Duties and Responsibilities
Provide quick, correct, and professional answers for basic to intermediate inquiries using online resources and the reference and general collections.
Perform all circulation functions which includes creating patron accounts, issuing cards, checking materials in and out, maintaining patron database, collecting fines, shelving and courier processes.
Assist with the basic use and navigation of computing resources (i.e. OPAC and Internet).
Assist in record keeping and database management for the system's collection as needed.
Respond to public and staff reference inquires; provide reference and readers' advisory services to customers in person, by telephone and electronically (email and chat). Provide both virtual and in-person reference services to library patrons.
Conduct reference interviews and research; utilize various types of print and electronic resources to assist customers in selecting and locating library materials.
Instruct and assist customers and staff in the use of the Library's equipment, computers, databases, catalogs, software applications, and the internet.
Identify collection requirements and provide recommendations regarding the purchase of reference and/or circulation materials. Assist with regular weeding of the Reference collection.
Supplemental Functions
Perform other duties as assigned.
Perform all duties and maintain all standards in accordance with college policies, procedures and Core Values.
Knowledge, Skills and Abilities
Knowledge of search strategies
Knowledge of college resources
Knowledge of the reference interview process
Knowledge of college and library policies
Knowledge of library databases
Knowledge of library equipment
Customer service skills
Instructional skills
Computer and applicable software skills
Analytical skills
Organizational skills
Research and problem solving skills
Ability to communicate effectively, both orally and in writing
Ability to analyze information sources
Ability to process reports
Ability to maintain budget for ordering
Ability to help customers with their basic computer needs, including e-mail, answering Microsoft product questions, and navigating the Internet
Physical Demands, Working Conditions and Physical Effort
Light Work - Exerting up to 20 pounds of force occasionally, up to 10 pounds of force frequently, and/or a negligible amount of force constantly having to move objects. If the use of arm and/or leg controls requires exertion of forces greater than that for the Sedentary Work category and the worker sits most of the time, the job is rated Light Work. Positions in this class typically include talking, hearing, seeing, grasping, standing, walking and repetitive motions, plus stooping, kneeling, crouching, and reaching. Relatively free from unpleasant environmental conditions or hazards. Office environment. Occasional physical effort required.
Requirements
A minimum of eighteen (18) credit hours completed toward a master's degree in library science or library and information science from a regionally accredited American Library Association (ALA) institution required.
Two (2) years of library related work experience required.
**This position is Security Sensitive, therefore, candidates will be subject to a criminal background check.**
The above description is an overview of the job. It is not intended to be an all-inclusive list of duties and responsibilities of the job as duties and responsibilities may change with business needs. Collin College reserves the right to add, change, amend, or delete portions of this job description at any time, with or without notice. Reasonable accommodations may be made by Collin College in its discretion to enable individuals with disabilities to perform the essential functions.
Required & Preferred Qualifications (if applicable):
The position work schedule includes Wednesday and Thursday evenings.
The intent of this job description is to provide a representative summary of the types of duties and responsibilities that will be required of the positions given this title and shall not be construed as a declaration of the specific duties and responsibilities of any particular position. Employees may be requested to perform job-related tasks other than those specifically presented in this description. Fair Labor Standards Act (exempt/non-exempt) is designated by position. The employer actively supports Americans with Disabilities Act and will consider reasonable accommodations.
***This is a Security Sensitive position. Therefore candidates will be subject to a criminal background check.***
Please apply at https://collin.wd1.myworkdayjobs.com/en-US/ExternalStaffCareerSite/job/R...
Collin College is an Equal Opportunity Employer and does not discriminate on the basis of any characteristic protected by applicable law.