Digital Resource Professional, Library (Librarian) -- Lone Star College -- Houston, TX
Submitted by

Amigos

on Tue, 2022-06-07 11:29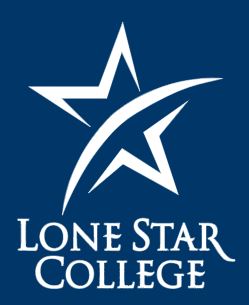 Job Title: Digital Resource Professional, Library (Librarian)
Job ID: 36971
Location: LSC-University Park
Full/Part Time: Full-Time
Regular/Temporary: Regular
Commitment to Mission
This job carries with it the obligation to uphold the Mission of Lone Star College (LSC) in carrying out the duties of the position. A commitment to positive interpersonal behaviors, professional communication, diversity, integrity, leadership, stewardship, respect and accountability to LSC students and employees is essential.
Cultural Beliefs
One LSC
Student Focused
Own It
Advance Equity
Cultivate Community
Choose Learning
The Chronicle of Higher Education's "Great Colleges to Work For" is designed to recognize colleges that have been successful in creating great workplaces and to further research and understanding of the factors, dynamics and influences that have the most impact on organizational culture at higher education institutions.
Lone Star College was recognized in five areas: Confidence in Senior Leadership; Diversity; Facilities, Workspace & Security; Job Satisfaction; and Work/Life Balance.
Lone Star College-University Park
Lone Star College offers high-quality, low-cost academic transfer and career training education to 93,000+ students each semester. LSC has been named a 2021 Great Colleges to Work For® institution by the Chronicle of Higher Education and ranked 35th in Texas in the Forbes 'America's Best Employers By State' list.
LSC consists of eight colleges, seven centers, eight Workforce Centers of Excellence and Lone Star Corporate College.
Established in 2012, Lone Star College-University Park has been recognized nationally and internationally for its innovation, as well as its focus on student access and success. Conveniently located off SH 249 in the heart of northwest Houston, Lone Star College-University Park is known as the "community's college," providing students with highly affordable degree and certificate programs that transfer seamlessly to four-year universities or lead to direct employment. Campus facilities include the Center for Science & Innovation, the Energy & Manufacturing Institute, Learning Innovation Labs and the Geology Rock Wall. Dr. Shah Ardalan has been president of LSC-University Park since its founding.
Location address is 20515 SH 249 (TX 249 and Louetta Road), Houston, TX 77070.
PURPOSE AND SCOPE:
The Digital Resource Professional's role encompasses the general area of learning facilitation by providing research assistance, information and digital literacy instruction, and reference services in a variety of modalities (in person, phone, chat, email, asynchronous and synchronous online, via the learning management system). Through ongoing professional development builds and maintains skills and subject expertise in the identification, evaluation, selection and specialized instruction of digital resources. Develops, coaches, and monitors part-time reference staff.
ESSENTIAL JOB FUNCTIONS:
Develops and implements innovative programming to support the learning needs of the students and faculty, including establishing and maintaining a synchronous/asynchronous online presence
Evaluates, recommends, introduces and maintains innovative technology to assist with student learning and success
Plans, designs and teaches research instruction incorporating information and digital literacy learning objectives
Provides class, group and individual research assistance for special assignments and research papers in a variety of formats: individual consultations, group/class instruction, embedded as a resource in face to face, hybrid and online courses
Instructs and assists students, faculty and community members in locating, evaluating and accessing the wide selection of digital resources in the library
Liaison with academic departments and individual faculty to provide support for student research
Liaison with academic departments and faculty to maintain and development a current and relevant digital collection that supports student learning and specific programs or courses
Design and maintain online research tutorials and guides
Coaches and develops others
Responsible for other reasonable related duties as assigned
KNOWLEDGE, SKILLS, AND ABILITIES:
Ability to effectively use technology in the performance of the job and in the classroom, including computers, laptops, eBook readers, tablets, pads and other mobile devices, as well as online and virtual technologies
Ability to present class, group, and individual research assistance for special assignments and research papers in a variety of formats
Understanding of best practices in information and digital literacy instruction
Ability to use assessment measures and statistical data to evaluate programs and services offered
Excellent communication skills, both verbal and written
Ability to work collaboratively in a team environment
Ability to adapt quickly to change
Proficiency in MS Word, Excel, Outlook, PowerPoint and other software as required
Strong customer service skills
PHYSICAL ABILITIES:
The work is sedentary. Typically, the employee sits comfortably to do the work. However, there may be some walking; standing; bending; carrying of light items, such as papers, books, or small parts; or driving an automobile. No special physical demands are required to perform the work.
WORK SCHEDULE AND CONDITIONS:
Equipment used includes, PC workstation running on a LAN in a Microsoft Windows environment, calculator, phone and other general office equipment
Interface with internal and external contacts as needed to carry out the functions of the position
Work is performed in a climate-controlled office with minimal exposure to safety hazards
REQUIRED QUALIFICATIONS:
Master's degree in Library Science/Information Science from an ALA-accredited institution, and at least 5 years recent related experience.
PREFERRED QUALIFICATIONS:
Experience with curriculum, instruction, learning styles and teaching methodology
Experience in a higher education setting, preferably community college
Salary
Hiring salary range is $60,590 to $69,679.
Lone Star College provides a hiring salary range for all posted full-time non-faculty positions. Where your salary offer would fall in that range is determined by your related experience and education. Should you receive an offer of employment from Lone Star College, the resume submitted in the application process will be utilized to calculate your salary offer. The information outlined below will provide the Office of Human Resources everything needed to determine an accurate starting salary.
Your resume should provide a complete picture of your work experience. The resume should include the following information for each position listed:
Length of time (specific months and years) of employment
If the position was full time or part time
If the position was paid or unpaid
Unofficial transcript for highest earned degree
Additionally, any certifications listed as required or preferred in the Lone Star College job description should be included in the resume submitted.
Benefits Marketing Statement
By joining our top-notch institution, you will enjoy being a part of an organization that offers a supportive, collegial work environment and excellent work/life balance. This includes a full comprehensive and competitive benefits package, a generous number of paid holidays and vacation days, wellness programs, tuition waiver, professional development opportunities and more.
Special Instructions
Go to the Job Search page, click on 'My Activities' at the top of the page. Under My Cover Letters and Attachments you will click on 'Add Attachment.' Please be sure to put the Job ID# in the title once you name your file for cover letters only, unless you attached your cover letter with your resume.
If you are applying for an Instructional position (i.e. Faculty, Adjunct Faculty, Instructor), please ensure you include the following to be considered: Resume/CV, Cover Letter, Teaching Philosophy, and unofficial transcripts.
You must limit your file name for any attachment to 40 characters or less.
How to Apply
ALL APPLICANTS MUST APPLY ONLINE ONLY
We will not accept application material received via fax, email, mail, or hand delivered.
Postings for part-time and adjunct positions are active for the academic year. By selecting the option to receive notifications on your profile, you will begin receiving electronic communication regarding new opportunities with Lone Star College (LSC).
If selected for an interview, a recruiter will contact you by phone, or email to schedule an interview.
Lone Star College participates in the E-Verify program, under which Lone Star College provides the federal government with information from each new employee's Form I-9 to confirm that the employee is authorized to work in the United States.
More information on the E-Verify program is available at www.dhs.gov/E-Verify.
Lone Star College is an EEO Employer. All positions are subject to a criminal background check.