Reference and Instruction Librarian -- Texas Southern -- Houston, TX
Submitted by

Amigos

on Wed, 2022-06-08 09:30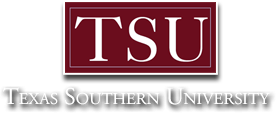 Texas Southern University in Houston, Texas is seeking an innovative, collaborative professional for the Reference and Instruction Librarian position. This position coordinates library reference and instruction services to library patrons.
DUTIES AND RESPONSIBILITIES:
Oversees daily operations of reference and research services. Performs general and specialized reference work, research assistance, and bibliographic instructions to library patrons.
Provides instructional guidance on the use of electronic resources and databases.
Develops tools for patron education such as online tutorial, bibliographies, user guides, research and instructional-based pathfinders, exhibits, and newsletters. Facilitates the use of all library resources, including on-line catalog, databases, print and non-print indexes, abstracts, reference materials, and on-line and Internet sources.
Participates in developing and implementing policies and procedures to ensure efficient operation of the department/section and meet the needs of library patrons.
Provides support to faculty in creating and maintaining courses in Blackboard, as well as other educational technologies that facilitate online and distance education.
Contributes to library marketing and communication activities.
Compiles and maintains monthly and annual statistical data for various reports related to library services and departmental activities.
Serves as liaison to publishers and faculty in selection of materials for library research.
Participates in the process to review, evaluate, and select library materials for library collection development.
Performs other job-related duties as assigned.
Position REQUIREMENTS:
Master's degree accredited by The American Library Association AND coursework or experience teaching information literacy skills and providing reference services or educational technology support.
Knowledge, Skills, and Abilities:
Knowledge of:
Policies, library procedures, and practices.
Multiple disciplines. Acts as the ultimate subject matter expert in several professional disciplines and is the "go-to" expert on principles, methods and procedures.
Requires some seasoning and experience beyond the entry level to conduct moderately complex work. Demonstrates general competence and growing knowledge and understanding of the overall function or discipline.
Other job-related software and systems.
Microsoft Office Professional or similar applications.
Skill in:
Detail oriented.
Effective customer service.
Problem-solving and decision-making.
Multitasking and time management.
Analyzing documents.
Both verbal and written communication.
Ability to:
Prepare detailed reports.
Create methods and approaches to handle unique situations.
Work independently.
Communicate effectively.
Hiring Range: $48,273.00 - $60,341.00
Close Date: 07/01/2022
For more information and to apply, please visit https://jobs.tsu.edu/postings/5849
It is the policy of Texas Southern University to provide a work environment that is free from discrimination for all persons regardless of race, color, religion, sex, age, national origin, individuals with disability, sexual orientation, or protected veteran status in its programs, activities, admissions or employment policies. This policy of equal opportunity is strictly observed in all University employment-related activities such as advertising, recruiting, interviewing, testing, employment training, compensation, promotion, termination, and employment benefits. This policy expressly prohibits harassment and discrimination in employment based on race, color, religion, gender, gender identity, genetic history, national origin, individuals with disability, age, citizenship status, or protected veteran status. This policy shall be adhered to in accordance with the provisions of all applicable federal, state and local laws, including, but not limited to, Title VII of the Civil Rights Act. Manual of Administrative Policies and Procedures