Discovery and Library Systems Manager -- University of Arkansas -- Little Rock, AR
Submitted by

Amigos

on Thu, 2022-06-16 08:49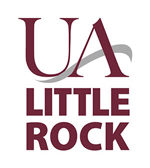 Institution:
The University of Arkansas at Little Rock is a metropolitan research university that provides an accessible, quality education through flexible learning and unparalleled internship opportunities. At UA Little Rock, we prepare our more than 8,900 students to be innovators and responsible leaders in their fields. Committed to its metropolitan research university mission, UA Little Rock is a driving force in Little Rock's thriving cultural community and a major component of the city and state's growing profile as a regional leader in research, technology transfer, economic development, and job creation.
Summary of Job Duties:
The Discovery and Library Systems Manager administers the Library System Platform (LSP), connected systems, and discovery platform; supports the implementation, discoverability, and accessibility of library materials and learning resources. The position emphasizes the digital strategy and project planning efforts of the library by aligning the library's discovery tools with the University's goals of accessible and affordable learning. This position is governed by state and federal laws, and agency/institution policy.
Qualifications:
Required Education and/or Experience:

Bachelor's degree;
Experience working with library systems.

Preferred Qualifications

Master's degree in Library/Information Science from an ALA-accredited school.
Job Duties:
Configures, develops, and sustains the LSP, discovery systems, and other systems used to manage library processes;
Supports and assists colleagues with related workflows as needed;
Manages electronic resources, specifically: linking, access, and troubleshooting; product trials; and access to vendor administrative websites;
Orients library systems to reinforce the commitment to the University learning mission and to building diversity, equity, and inclusion in academic library services and practices, with emphasis on ADA accessibility;
Serves on University and library committees, and builds partnerships and relationships among others in the University community with special emphasis on collaborations with the university's Information Technology Services and the Scholarly Technology and Resources departments;
Must be able to work in a diverse and inclusive environment;
Works nights and weekends as needed;
Performs other work-related duties as assigned.
Desirable Knowledge, Skills, and Abilities:
Experience administering LSP, ILS or other library systems and applications like Ex Libris Alma/Primo VE, Leganto, OCLC WMS, Tipasa, OpenAthens, LibApps, WordPress;
Demonstrated experience using APIs and web services for integration and data retrieval including protocols and standards like OpenURL, NCIP, DOI, OAI-PMH, Z39.50;
Demonstrated evidence of successful planning and management of information technology projects like system migrations, upgrades, or installation;
Knowledge of basic database principles, such as conceptual data modeling, query optimization, and hierarchical semantic classification;
Familiarity with authentication such as OpenAthens, Shibboleth, or SAML;
Familiarity with web technologies and languages, such as HTML, CSS, XML, PHP, JavaScript, WordPress;
Familiarity with cataloging and metadata principles including linked data, FRBR, and MARC21;
Superior written and verbal communication skills;
Experience with training or instruction;
Ability to work independently and in groups;
Commitment and ability to work effectively with diverse populations in a collegial environment.
Salary Information:
Commensurate with education and experience.
Apply:
https://uasys.wd5.myworkdayjobs.com/en-US/UASYS/job/The-Discovery-and-Li...
Submit Cover Letter/Letter of Application, List of three Professional References (name, email, business title), Resume