Director of Library -- Arkansas Tech University -- Russellville, AR
Submitted by

Amigos

on Fri, 2022-09-02 13:50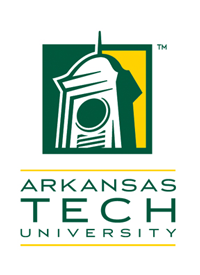 Application Deadline: September 26, 2022
Salary: $99,068.00
About Arkansas Tech:
Arkansas Tech University is a public, comprehensive, regional university that was established by Act 100 of the 37th Arkansas General Assembly in 1909. ATU offers credentials and degrees at the technical certification, associate, baccalaureate, graduate and doctoral levels. The Russellville campus, located in the scenic Arkansas River Valley between the Ozark and Ouachita Mountains, is just one hour from the capital city of Little Rock and boasts a charming blend of historic and modern architecture, including beautiful grounds and greenery. Home to almost 10,000 students, Arkansas Tech offers more than 100 programs of study, including many of the most sought-after four-year baccalaureate programs among college freshmen -- business, engineering, physical and biological sciences, the social sciences and teacher education. The Ross Pendergraft Library and Technology Center, opened in 1999, houses over 200,000 items and serves both on-campus and distance education students with a variety of resources and services. For more information about Arkansas Tech University and the surrounding community, please visit our website at https://www.atu.edu/hr to find our "Live Here" informational resources.
Position Summary:
The Director of Library provides leadership and oversight in the development and advancement of library services at Arkansas Tech University. This position reports to the Vice President for Academic Affairs. This is a full-time, twelve-month position. The anticipated start date is January 3, 2023.
Essential Duties and Responsibilities:
Primary duties and responsibilities include the following. Other duties may be assigned by the Vice President of Academic Affairs.
Recruits and maintains a team of six professional librarians, six full-time paraprofessional staff, and other part-time and student workers;
Provides direction, leadership development, and operational support for library faculty and staff; communicates with all library employees regarding the vision, mission, and future plans for library services;
Schedules and leads regular meetings for all library staff and professional librarians;
Formulates and administers policies and procedures governing university library resources and services; develops and administers the annual budget for library operations and holdings; oversees the preparation and implementation of effective library assessment programs; coordinates, evaluates, and revises the library strategic plan;
Oversees the functionality and appearance of the library facility;
Maintains effective working relationships with other university academic and service departments;
Represents the library and its interests on appropriate university committees;
Represents the university library in the negotiation and implementation of operating agreements with local, state, and regional library cooperatives;
Engages in professional and scholarly activities that enhance the university, the library, the community, or the library profession.
Knowledge, Abilities, & Skills:
Ability to manage staff at the level of library director; skills and experience in strategic planning, fiscal planning, fundraising, and budget and resource management;
Experience developing effective information literacy programming and/or improving the library user experience;
Demonstrated commitment to assessment and data-driven decision-making;
Familiarity with copyright law and licensing issues;
Ability to establish strong rapport with multiple constituencies to effectively collaborate and build partnerships inside and outside of the university;
Excellent oral, written, and interpersonal skills.
Minimum Education, Certification, or Experience Requirements:
Master's degree accredited by the American Library Association;
Three or more years of prior administrative experience in an academic library serving in positions such as dean, director, associate dean, associate director, or any role that involves budgetary oversight and employee supervision.
Preferred Qualifications:
Doctorate or additional master's degree in another academic discipline;
Experience developing alternative funding sources through grants or private giving; experience leading collection development and/or resource sharing efforts;
Experience using instructional technologies, digital multimedia, data reporting tools, and library management systems;
Record of conference presentations, publications, and/or active leadership in professional organizations;
Demonstrated experience in library outreach programs;
Experience managing a team of professional librarians and staff with a results-oriented leadership style that promotes trust, autonomy, and accountability;
Evidence of engagement with undergraduate or graduate students in student organizations, library programming, reference services, teaching, research, or other experiential learning activities;
Evidence of or potential for fostering an inclusive library environment for diverse populations.
Work Location, Environment, and Physical Demands:
Activities are performed in an environmentally controlled office setting subject to extended periods of sitting, keyboarding, and manipulating a computer mouse (80%); required to stand for varying lengths of time and walk moderate distances to perform work (10%).
Frequent bending, reaching, lifting, pushing and pulling up to 25 pounds (10%).
Regular use of standard office equipment including, but not limited to: computer workstation/laptop (keyboard, monitor, mouse), printer, fax, calculator, copier, telephone and associated computer/technology peripherals.
Regular activities require ability to quickly change priorities which may include and/or are subject to resolution of conflicts.
Ability to assist others using print and online library resources.
Ability to visit other buildings on campus for meetings and/or teaching assignments.
Position is primarily located in an indoor library or office environment; ability to lift up to 20 pounds; ability to assist others using print and online library resources; ability to visit other buildings on campus for meetings and/or teaching assignments.
What to Submit:
Applications must include a cover letter, resume, and contact information for five references.
To be considered for the Director of Library position, all applications and materials must be received and processed through our applicant tracking system, Cornerstone, by September 26, 2022.
Please go to https://atu.csod.com/ats/careersite/search.aspx?site=1&c=atu to apply.
This position is subject to a pre-employment criminal background check. A criminal conviction or arrest pending adjudication alone shall not disqualify an applicant in the absence of a relationship to the requirements of the position. Background check information will be used in a confidential, non-discriminatory manner consistent with state and federal law.
Arkansas Tech University is an AA/EOE employer committed to attracting and retaining a diverse workforce. All qualified applicants will receive consideration for employment.