Specialist, Electronic Resources and Serials -- University of Arizona -- Tucson, AZ
Submitted by

Amigos

on Tue, 2022-09-06 09:18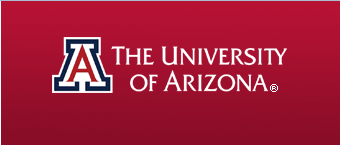 Posting Number: req11531
Department: Collection Services
Department Website Link: https://new.library.arizona.edu/about/organization
Location: Main Campus
Address: Tucson, AZ USA
Apply now: https://arizona.csod.com/ux/ats/careersite/4/home/requisition/11531?c=ar...
Position Highlights
The Electronic Resources and Serials Specialist focuses on electronic resources management, including identifying and managing entitlements of library purchases and subscriptions in our library services platform. This position maintains holdings in appropriate library knowledgebases and systems, adding these collections to our knowledgebases or batch-loading the appropriate records into the local system for exposure in discovery tools. It also maintains our A-Z database list and troubleshoots and solves access problems. As part of the Discovery Unit, this position assists in managing the methods we utilize for authentication (EZProxy and Single Sign on) to provide access to information resources.
The Electronic Resources and Serials Specialist Is responsible for understanding and managing metadata related to our serials' holdings, regardless of format. In collaboration with the Discovery Unit Lead, this position creates and updates metadata for accuracy in our holdings.
Outstanding UA benefits include health, dental, and vision insurance plans; life insurance and disability programs; paid vacation, sick leave, and holidays; UA/ASU/NAU tuition reduction for the employee and qualified family members; state and optional retirement plans; access to UA recreation and cultural activities; and more!
The University of Arizona has been recognized for our innovative work-life programs. For more information about working at the University of Arizona and relocations services, please click here.
CHARACTERISTIC DUTIES
Electronic resources access management, including determining what is included in library purchases and subscriptions, making sure they are adequately represented in Alma and database lists, and batch-loading component records, when appropriate.
Troubleshoots and problem-solves access-related issues surfaced by other department members or other internal or external customers.
As part of the unit and in collaboration with the Libraries' IT department, assists with managing the authentication to information resources, including updating the EZProxy configuration file, understanding and responding to Single Sign On issues, working with vendors on known issues for resolution, and participating in the larger library authentication community.
Serves as a lead resource in the department for electronic and print serials resources and serials cataloging processes, providing support and training for: acquisitions of electronic journals, e-books and database, etc.; creation of records for trials and new electronic resources; ongoing database maintenance tasks in the catalog and electronic resources management platform; metadata management of received print serials; and vendor relations with our subscription agent.
Performs technical services functions for serials in all formats, as needed.
Develops and maintains excellent vendor relationships.
Other duties as assigned.
KNOWLEDGE, SKILLS, AND ABILITIES
Knowledge and understanding of library knowledgebases.
Knowledge of library authentication methods.
Knowledge of serials and recurring resources holding and entitlement statements.
Knowledge of cataloging and metadata standards.
Demonstrated ability to analyze, implement and adapt to evolving technologies.
Understanding of integrations and relationships between multiple library systems as it relates to entitlements and metadata transfer.
Understanding of electronic resources and access in a library environment including knowledgebases and authentication methods.
Strong problem-solving skills, including the ability to assess users' information needs with precision, resolve problems and complaints successfully, and orient and guide users in the effective use of library resources.
Ability to independently complete projects and effectively communicate results.
Excellent interpersonal and communication skills, both written and verbal.
Ability to work in a highly collaborative and inclusive environment, one that values and leverages the benefits of diverse perspectives.
Positive attitude and strong demonstration of Our Values: Collaboration, Continuous Learning, Diversity, Innovation, and Integrity.
Minimum Qualifications
Bachelor's degree or equivalent advanced learning attained through professional level experience required.
Minimum of 3 years of relevant work experience is required.
Preferred Qualifications
Master's degree
Experience working with ExLibris's Alma and Primo Library Services Platform
Experience activating and troubleshooting information resources in a knowledgebase
Experience editing EZProxy configuration files and troubleshooting authentication access issues
Experience in serials management processes in all formats
FLSA: Exempt
Full Time/Part Time: Full Time
Number of Hours Worked per Week: 40
Job FTE: 1.0
Work Calendar: Fiscal
Job Category: Libraries
Benefits Eligible: Yes - Full Benefits
Rate of Pay: $50,000 - $62,500
Compensation Type: salary at 1.0 full-time equivalency (FTE)
Grade: 7
Career Stream and Level: PC2
Job Family: Library Services
Job Function: Libraries
Type of criminal background check required: Name-based criminal background check (non-security sensitive)
Number of Vacancies: 1
Target Hire Date: 11/28/2022
Contact Information for Candidates: Armando Cruz - armandocruz@arizona.edu
Open Date: 8/30/2022
Open Until Filled: Yes
Documents Needed to Apply: Resume and Cover Letter
Special Instructions to Applicant
To ensure your application materials are considered, please submit your application by the first review date of September 23, 2022
Diversity Statement
At the University of Arizona, we value our inclusive climate because we know that diversity in experiences and perspectives is vital to advancing innovation, critical thinking, solving complex problems, and creating an inclusive academic community. As an Hispanic-serving institution, we translate these values into action by seeking individuals who have experience and expertise working with diverse students, colleagues, and constituencies. Because we seek a workforce with a wide range of perspectives and experiences, we provide equal employment opportunities to applicants and employees without regard to race, color, religion, sex, national origin, age, disability, veteran status, sexual orientation, gender identity, or genetic information. As an Employer of National Service, we also welcome alumni of AmeriCorps, Peace Corps, and other national service programs and others who will help us advance our Inclusive Excellence initiative aimed at creating a university that values student, staff and faculty engagement in addressing issues of diversity and inclusiveness.