User Experience Strategist -- University of Arizona -- Tucson, AZ
Submitted by

Amigos

on Mon, 2022-11-07 16:51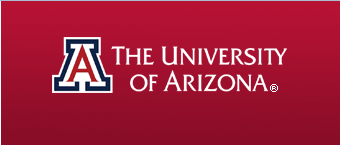 Posting Number: req12363
Department: UA Library Administration ADM
Department Website Link: https://new.library.arizona.edu/about/organization
Location: Main Campus
Address: Tucson, AZ USA
Apply here: https://arizona.csod.com/ux/ats/careersite/4/requisition/12363/applicati...
Position Highlights
The User Experience Strategist provides vision and oversight for improvement of the Libraries user experience across all touch points. They champion a user-centered, design thinking culture and support it through consultation, training, and providing resources to facilitate organizational focus on improving the user experience. They contribute to both organizational and departmental strategic prioritization based on outcomes from user research and other assessment methods. They consult with Libraries departments to improve the experience of their services and products and empower individuals across the Libraries to make improvements with users in mind.
Depending on the qualifications, interests and desires of the successful candidate, and at the discretion of the hiring authority, they may be hired into a University Staff or continuing status track academic professional position (equivalent to a tenure track position). This may be at an Assistant, Associate, or Full rank, and as continuing-eligible or with continuing status. A continuing status track position provides incumbents membership in the General Faculty of the University of Arizona along with all accompanying rights and privileges granted by the University and the Arizona Board of Regents. Retention and promotion on the continuing-eligible track are earned through achievement of a record of excellence in position effectiveness, scholarship, and service. If the successful candidate is not eligible or interested to be hired into a continuing status track position, the position will be a University Staff position.
Outstanding UA benefits include health, dental, and vision insurance plans; life insurance and disability programs; paid vacation, sick leave, and holidays; UA/ASU/NAU tuition reduction for the employee and qualified family members; state and optional retirement plans; access to UA recreation and cultural activities; and more!
The University of Arizona has been recognized for our innovative work-life programs. For more information about working at the University of Arizona and relocations services, please click here.
Duties & Responsibilities
Management, Leadership, and Strategy
Lead and support the work of the UX team, including User Experience Designer (website product manager), Web Content Strategist, student employees, and interns.
Manage and participate in strategic projects that impact the user experience, including projects related to the digital and physical experience.
Consult with library leadership on prioritization, strategic planning, and communication strategies for Libraries'-wide, UX-related initiatives.
Ensure that user-centered insights are integrated into organizational strategy.
Provide resources to staff across the Libraries and campus who want to improve the user experience (e.g. trainings, templates, guidelines, recruitment support, competitive analysis).
Continually improve upon the tools, workflows, and practices used for UX design and research practices library-wide.
Support campus UX initiatives, connecting campus partners on UX-related projects and facilitating access to UX expertise campus-wide.
Support the Libraries and UA with their diversity and inclusiveness strategic initiatives designed to create an inclusive and anti-racist environment for all faculty, staff, and students.
Other duties as assigned.
Oversight of User Research and Qualitative Assessment
Supervise user research efforts, employing such qualitative assessment tools as user interviews, surveys, and usability testing to gather feedback on current and new library products and services.
Work with analytics and assessment librarian and Cabinet, or individual department heads, to recommend, prioritize, and implement improvements to library services and products based on user research findings.
With the analytics and assessment librarian, build and sustain a research repository for managing and accessing past user research data, improving user-centered, data-informed decision making and reduced redundancies library-wide.
Consultation
Consult with departments to identify knowledge gaps that can be addressed by user research, design appropriate research methodology employing user research tools, and provide recommendations to improve the user experience of their products and services.
Work with Marketing Communications to inform content and design efforts, including branding, messaging, and workflows.
Serve on the Web Strategy Group and other cross-departmental groups where UX expertise is required.
KNOWLEDGE, SKILLS, AND ABILITIES
Knowledge of UX research and design principles, including designing and conducting UX research methodologies, such as user interviews and usability testing.
Knowledge of design thinking practices and principles, including building empathy, designing human-centered systems, accessibility standards, and iterating on solutions.
Knowledge of ResearchOps and DesignOps practices to scale impact and improve efficiency of UX processes, such as research repositories, participant pools, and playbooks.
Knowledge of web communications best practices, and analytics tools such as Google Analytics and Siteimprove.
Knowledge of library tools, such as Primo/Alma, LibGuides, LibChat, LibAnswers, and LibInsight.
Proficiency in prototyping tools such as Figma and Adobe XD.
Proficiency in collaborative document management tools such as Notion, Box, and Google Drive.
Awareness of the role of academic libraries in supporting student success, research productivity, and community engagement.
Excellent interpersonal and communication skills, both written and verbal.
Ability to work in a highly collaborative and inclusive environment, one that values and leverages the benefits of diverse perspectives.
Strong demonstration of Our Values: Collaboration, Continuous Learning, Diversity, Innovation, and Integrity.
Minimum Qualifications
Qualifications for University Staff Position
Master's degree
3 years of related work experience
Qualifications for Continuing Status Track Appointment:
Alternately, if brought in under the continuing status track, must have a Master's degree in library/information science from an ALA-accredited institution or an advanced degree in a relevant field.
If brought in under the continuing status track, must show evidence of the ability to achieve continuing status (equivalent to tenure), including contributing to the information/library profession and to fulfilling the responsibilities of a library faculty member through service and scholarship.
Preferred Qualifications
Advanced degree in user experience, human-computer interaction, design, psychology, anthropology, communications, library and information sciences, or related field.
Experience leading or supervising cross-functional teams of UX practitioners.
Experience synthesizing and communicating research findings to a broad audience, including making recommendations based on evidence, and advocating for change.
Experience consulting, training, and delivering workshops.
FLSA: Exempt
Full Time/Part Time: Full Time
Number of Hours Worked per Week: 40
Job FTE: 1.0
Work Calendar: Fiscal
Job Category: Libraries
Benefits Eligible: Yes - Full Benefits
Rate of Pay: DOE
Compensation Type: salary at 1.0 full-time equivalency (FTE)
Grade: 8
Career Stream and Level: PC3
Job Family: Library Services
Job Function: Libraries
Type of criminal background check required: Name-based criminal background check (non-security sensitive)
Number of Vacancies: 1
Target Hire Date: 2/6/2023
Contact Information for Candidates: Armando Cruz - armandocruz@arizona.edu
Open Date: 11/7/2022
Open Until Filled: Yes
Documents Needed to Apply: Resume and Cover Letter
Special Instructions to Applicant
This posting will remain open until filled. To ensure your application is considered, please submit your application materials by the first review date of November 28, 2022.
Diversity Statement
At the University of Arizona, we value our inclusive climate because we know that diversity in experiences and perspectives is vital to advancing innovation, critical thinking, solving complex problems, and creating an inclusive academic community. As an Hispanic-serving institution, we translate these values into action by seeking individuals who have experience and expertise working with diverse students, colleagues, and constituencies. Because we seek a workforce with a wide range of perspectives and experiences, we provide equal employment opportunities to applicants and employees without regard to race, color, religion, sex, national origin, age, disability, veteran status, sexual orientation, gender identity, or genetic information. As an Employer of National Service, we also welcome alumni of AmeriCorps, Peace Corps, and other national service programs and others who will help us advance our Inclusive Excellence initiative aimed at creating a university that values student, staff and faculty engagement in addressing issues of diversity and inclusiveness.