Director of Education -- Texas Library Association -- Austin, TX
Submitted by

Amigos

on Wed, 2022-11-23 10:21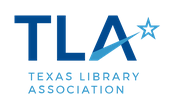 TLA currently has an opening for Director of Education on our 11-person staff team.
The Director of Education leads the educational programming, content development and instructional design strategy for TLA's statewide digital and face-to-face professional development portfolio. Additionally, the Director of Education oversees the implementation of all educational meetings and events with a Meetings and Events Manager and Education and Programs Manager. The Director of Education will have experience in event management, education program development, volunteer and staff management. Library experience is preferred.
The Director of Education will develop needs assessments, business plans, budgets, oversee hotel and convention center contract negotiations, develop pricing strategy, and collaborate with a multitude of stakeholders in the library community including members, partners, and vendors. This position is based out of our Austin office and residence in the Austin/Central Texas area is a requirement. TLA currently offers a hybrid work schedule option up to 2 days a week, dependent upon meetings and event scheduling and association workloads, especially during crucial times in advance of large events such as the TLA Annual Conference.
This is a fast-paced, high-volume position in a rapidly changing environment within the association and library world. TLA is committed to providing and promoting a highly inclusive, welcoming workplace experience for all employees.
Applications close January 13, 2023 at 5pm (Central time)
More info: https://txla.org/wp-content/uploads/2022/11/TLA-2023-Director-of-Educati...