Online and Extended Campus Librarian -- Our Lady of the Lake University -- San Antonio, TX
Submitted by

Amigos

on Thu, 2023-09-07 09:11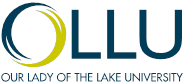 Position Title: Online and Extended Campus Librarian
Location: San Antonio main campus with travel to Houston and La Feria
Department: University Library and Archives
FLSA Status (Exemption Category): Exempt
Work Status: Faculty, Grant Funded to run through /31/2025.
Reports To: Assistant Director of User and Instruction Services
Supervisory Responsibility: No.
Created/Revised by (Date): Mario Leyva, Assistant Director, Instruction and User Services; Maria Cabaniss
Director of the Sueltenfuss Library
Job Summary:
The Online and Extend Campus Librarian is an innovative grant funded position as part of the University's Connecting Minority Communities Pilot Program. This position works as a member of the library's instruction and user services department to ensure uniform student and faculty instruction on using library resources. The Librarian will work to close digital equity gaps for OLLU students and is responsible for assessing the specific library needs of online and distance-learning students, while making and implementing recommendations for the improvement of library services. Based on the main Campus in San Antonio with regular (semesterly) travel, this position would function as a liaison for OLLU's campus sites in La Feria and Houston.
Essential Functions:
Provide library synchronous and asynchronous instruction services for online and distance programs using a variety of modalities.
Develops and assesses learning outcomes, learning objects, online modules, and teaches information literacy and library orientation sessions for all three campus sites.
Outreaches and collaborates with online and distance faculty to advance the library's information literacy program.
Create and maintain LibGuides for assigned subjects, courses, and topics.
Provides reference services and research consultations in person and by email, phone, chat, and video conferencing.
Establishes and maintains positive working relationships within the library and OLLU academic support units.
Work flexible schedule to accommodate online/distance students need for evening and weekend support.
Additional Responsibilities:
Contributes to departmental tasks, projects, and goals and participates in strategic planning to advance the library's vision.
Responsible for collection development in assigned subject areas.
Other duties as assigned by the Assistant Director for Instruction and User Services and the Director of the Library.
Knowledge, Skills, and Abilities:
Knowledge of ACRL Information Literacy Framework & Standards.
Ability to engage students in active learning and critical thinking.
Ability to build online learning experiences using appropriate technology.
Ability to prioritize tasks and balance multiple projects simultaneously.
Requires excellent problem-solving skills.
Ability to work independently and collaboratively with a diverse population of faculty/staff, students, and colleagues.
Education and Experience:
American Library Association accredited master's degree.
1-3 years of experience working in an academic library.
Preferred Qualifications:
Second master's degree.
Professional experience providing reference and instruction services in an academic library.
Experience working with online and distance student populations.
Experience in curriculum development and instruction.
Minimum Starting Salary: Actual salary offered subject to qualifications)
Applicant deadline: Open until filled
OLLU seeks to attract, develop, and retain the highest quality faculty, staff, and administrators. The University is committed to diversity and strongly encourages applications from women and minorities.
EOE