Health Sciences Librarian -- Baylor University -- Waco, TX
Submitted by

Amigos

on Fri, 2023-09-08 09:01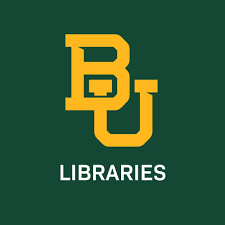 The Baylor University Libraries is pleased to announce an exciting opportunity to join our team of librarians, serving as Health Sciences Librarian (HSL). The HSL serves as a part of the team of liaison librarians in the Research & Engagement department, with liaison responsibilities to selected departments in the Robbins College of Health and Human Sciences, and collaborates with the other STEM liaisons on projects related to STEM information literacy and research services. This is a full-time, 12-month, on-site academic professional position with excellent benefits and faculty status. Salary is commensurate with experience.
The successful candidate must hold an ALA-accredited Master's degree in library/information science. For full consideration, applicants should submit the following documents by October 16, 2023 via Interfolio: (1) letter of application, (2) current CV/resume, and (3) contact information for three current references.
About Baylor University
Located in Waco, Texas, Baylor University is the oldest college in Texas. With a population of 21,000 students, Baylor is one of the top universities in the nation, having just been named an R1 institution by the Carnegie Classification in 2022. Baylor is also on the honor roll of the "Great Colleges to Work For" from The Chronicle of Higher Education; Baylor offers competitive salaries and benefits in one of the fastest-growing parts of the state. Our strategic plan, Illuminate, guides the University as well as Baylor's mission of educating men and women for worldwide leadership and service by integrating academic excellence and Christian commitment within a caring community.
Waco, Texas is located conveniently along the I-35 corridor in the heart of central Texas. The Waco metropolitan area is home to approximately 280,000 residents. Combining smaller city living with opportunities for large cities nearby (only 1.5 hours from Austin and Dallas-Ft Worth), Waco offers beautiful scenery, a diverse population, and lower cost of living than the national average. More information about the Waco area can be found here: www.waco-texas.com/About-Waco.
More Info: https://apply.interfolio.com/131215