Announcing the 2019 Annual Amigos Library Services Member Conference, "Untapped Potential: Discovering and Developing the Leader Within."
Open to non-members as well!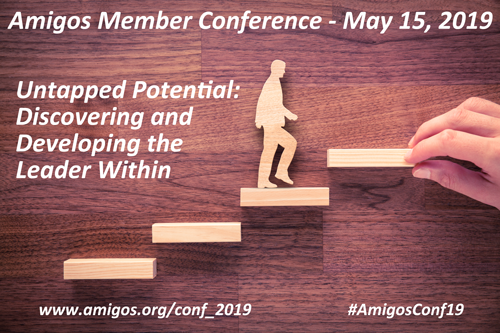 Join us Wednesday, May 15, 2019 and discover how you can find and empower the leader within yourself and your staff!
This one-day conference gives librarians and library staff the opportunity to learn, share insights, and discuss best practices on leadership development techniques, strategies, issues and opportunities. The conference will consist of keynote speakers; concurrent break-out sessions; and the annual Amigos Member Business Meeting carried out by our leadership.
For more information about this conference, contact Tracy Byerly at byerly@amigos.org or 800-843-8482, ext. 2893.