John Bertot to Keynote February 8 Amigos Online Technology Conference
Submitted by

admin

on Wed, 2011-11-30 13:44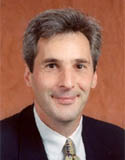 Dr. John Carlo Bertot, Ph.D, professor and co-director of the Information Policy & Access Center (iPAC) and director of the MLS program at the University of Maryland College Park iSchool, will deliver the keynote address at the February 8, 2012, Amigos online conference Technology: Unexpected Consequences of Legislation and Policies in Libraries.
Conference programs will explore the unforeseen, unanticipated, and unexpected consequences of the legislation, regulations, and policies that have been instituted because of the technologies now provided by libraries. The conference will also focus on state, national, and international laws and regulations and how they have affected libraries, and on local policies developed to support specific technologies.
Amigos is currently seeking program ideas and speakers for the conference at http://www.amigos.org/node/1003. Programs and speakers will be announced as they are selected.
Dr. Bertot joined the iSchool faculty in August 2008. His research spans information and telecommunications policy, e-government, government agency technology planning and evaluation, and library planning and evaluation. He is president-elect of the Digital Government Society of North America, serves as chair of the International Standards Organization's (ISO) Library Performance Indicator working group, and serves as a member ISO Library Statistics working group. He has previously served as Chair of the American Library Association's (ALA) Library Research Round Table, and currently serves on the ALA Committee on Research and Statistics and E-government Services Subcommittee. In addition, Dr. Bertot is editor of the Government Information Quarterly and The Library Quarterly. Over the years, he has received funding for his research from the National Science Foundation, the Bill & Melinda Gates Foundation, the Government Accountability Office, the American Library Association, and the U.S. Institute of Museum and Library Services.
For complete conference information, go to http://www.amigos.org/tech_conference or contact Christine Peterson at Amigos, peterson@amigos.org or 1-800-843-8482, ext. 2891.