Registration Now Open! December 4, An Amigos Online Conference on OER
Submitted by

Amigos

on Wed, 2019-10-09 17:25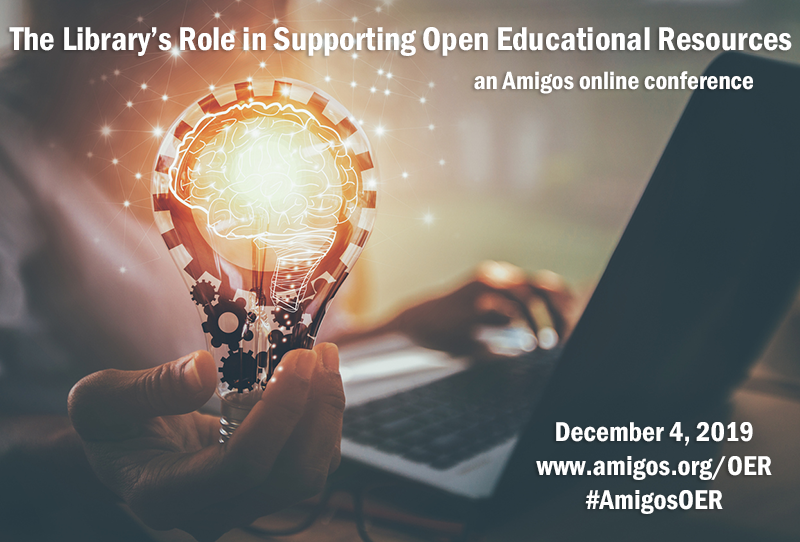 Register now to take advantage of Early Bird Pricing for our Wednesday, December 4 conference, The Library's Role in Supporting Open Educational Resources (OER). Libraries are starting to see OER as part of a trickle-down effect. More and more librarians are now being tasked with supporting faculty, students, and other members of their communities with the adoption of OER.
Regina Gong will present the Keynote Session: "Paving the Way Towards Students Success: Librarians as Leaders and Partners in OER Initiatives." During this conference we will explore the roles libraries of all types play in supporting OER.
Don't forget, one of the many benefits of Amigos Library Services membership is FREE attendance at all online conferences! If you're not a member, register by November 20, for discount pricing.
Check out the conference website for complete session descriptions and registration information.