Project MUSE Books Custom Collections – Now available!
Submitted by

Amigos

on Thu, 2021-10-07 15:45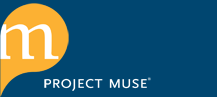 Long-time Amigos partner, Project MUSE, is excited to announce a new flexible and cost-effective way to acquire scholarly books on the MUSE platform. Project MUSE Books Custom Collections offer ultimate choice, allowing libraries to design a targeted collection by filtering 70,000+ available titles on criteria such as subject, publisher, and publication date, or curate a collection by making individual title selections.
The MUSE platform offers books from nearly 200 respected university presses, scholarly societies, and related not-for-profit publishers, across a wide range of humanities and social science disciplines. All titles are DRM-free, with unlimited simultaneous use, downloading, and printing, making them ideal for both research and class use.
Subject area coverage includes:
literature
history
cultural studies and the arts
education
religious studies
politics and policy studies
area studies
public health
gender studies
anthropology
philosophy
ecology
media studies
literary fiction and poetry
Discounts are offered for larger collections, and shared collection inquiries are welcome. Orders may be placed directly through Project MUSE or via Amigos. Project MUSE will also continue to offer their annual frontlist collections, which allow libraries to advance purchase the next year's newly-published books by subject or area, or as a comprehensive collection of all newly-released titles on the MUSE platform. Title lists for the pre-purchased annual frontlist collections may not be customized, but newly-published books will also be eligible for inclusion in custom collections as soon as each title is available on MUSE.
To create a custom collection, a library may begin by filtering our extensive title catalog by subject, publisher, publication date, and price – or start with a known list of desired books – to curate a purchase that includes only the titles needed, within the available budget. Because the library controls the titles included in any custom collection, there's no need to worry about duplicating titles already owned elsewhere. Acquire just a few books as needed, or instantly expand subject coverage with a large purchase of essential, richly relevant titles from trusted scholarly presses.
For questions concerning this offer, please contact Bea Ramirez at Amigos at ramirez@amigos.org.