The New York Times Presents "Teaching 'The 1619 Project': A Virtual Event for Educators and Librarians"
Submitted by

Amigos

on Thu, 2021-12-02 14:09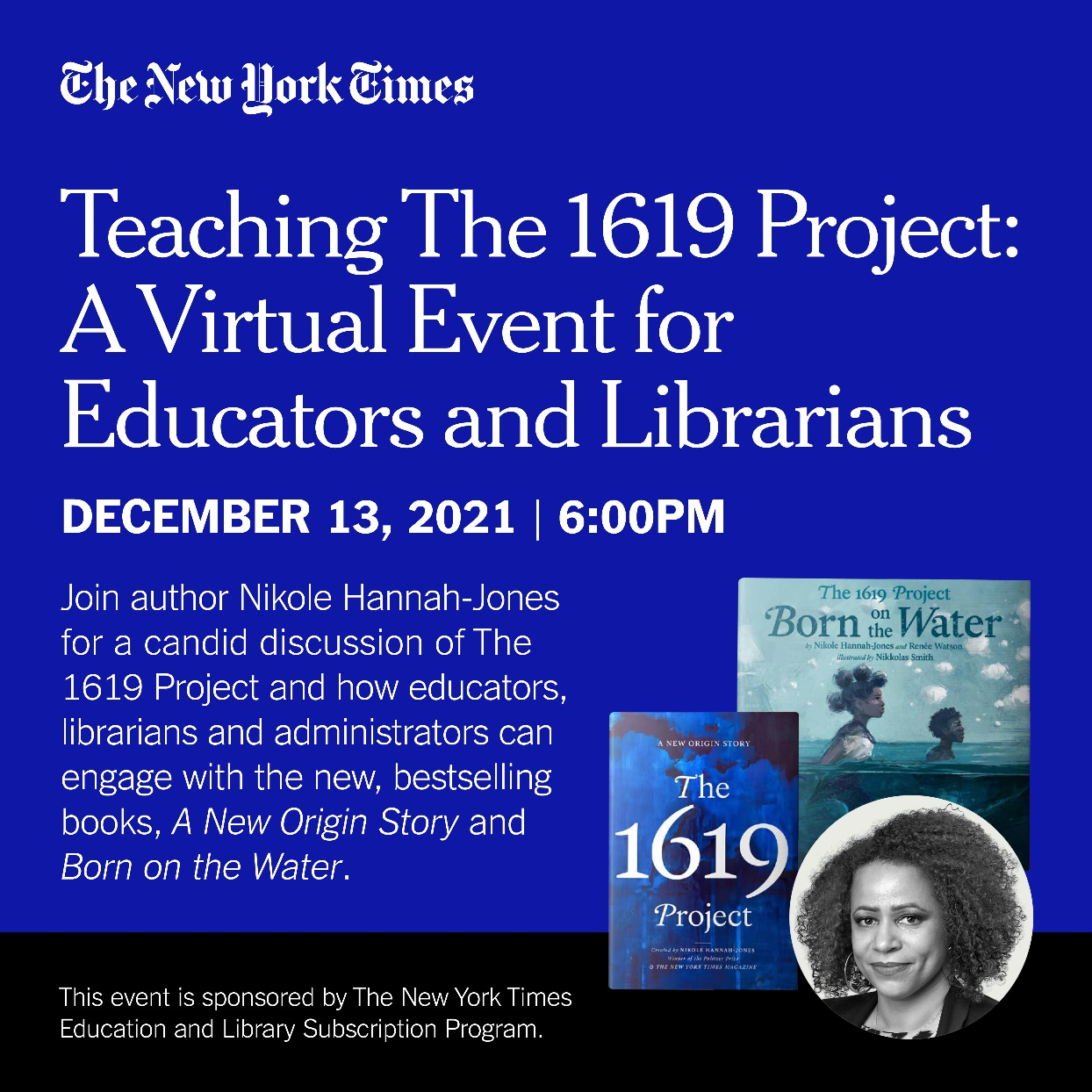 Join Amigos vendor partner The New York Times for the online event, "Teaching The 1619 Project" on December 13th at 5 p.m. CST. The 1619 Project is an ongoing initiative from The New York Times Magazine that began in August 2019, the 400th anniversary of the beginning of American slavery. It aims to reframe the country's history by placing the consequences of slavery and the contributions of black Americans at the very center of our national narrative.
Come to this session and hear Nikole Hannah-Jones lead a candid discussion of the project and ways to share the new books "The 1619 Project: A New Origin Story" and "Born on the Water" with students and within your community.
The event will feature Ms. Hannah-Jones and Donnalie Jomnah of the Pulitzer Center in conversation with Jake Silverstein, the editor-in-chief of The New York Times Magazine. The 1619 Project has ignited a huge conversation in our country—and this event aims to further the dialogue directly with educators and librarians.
For more information on the event and to RSVP, click here.