Simplify Bring Your Own Device Printing with Princh
Submitted by

Amigos

on Thu, 2021-12-02 14:15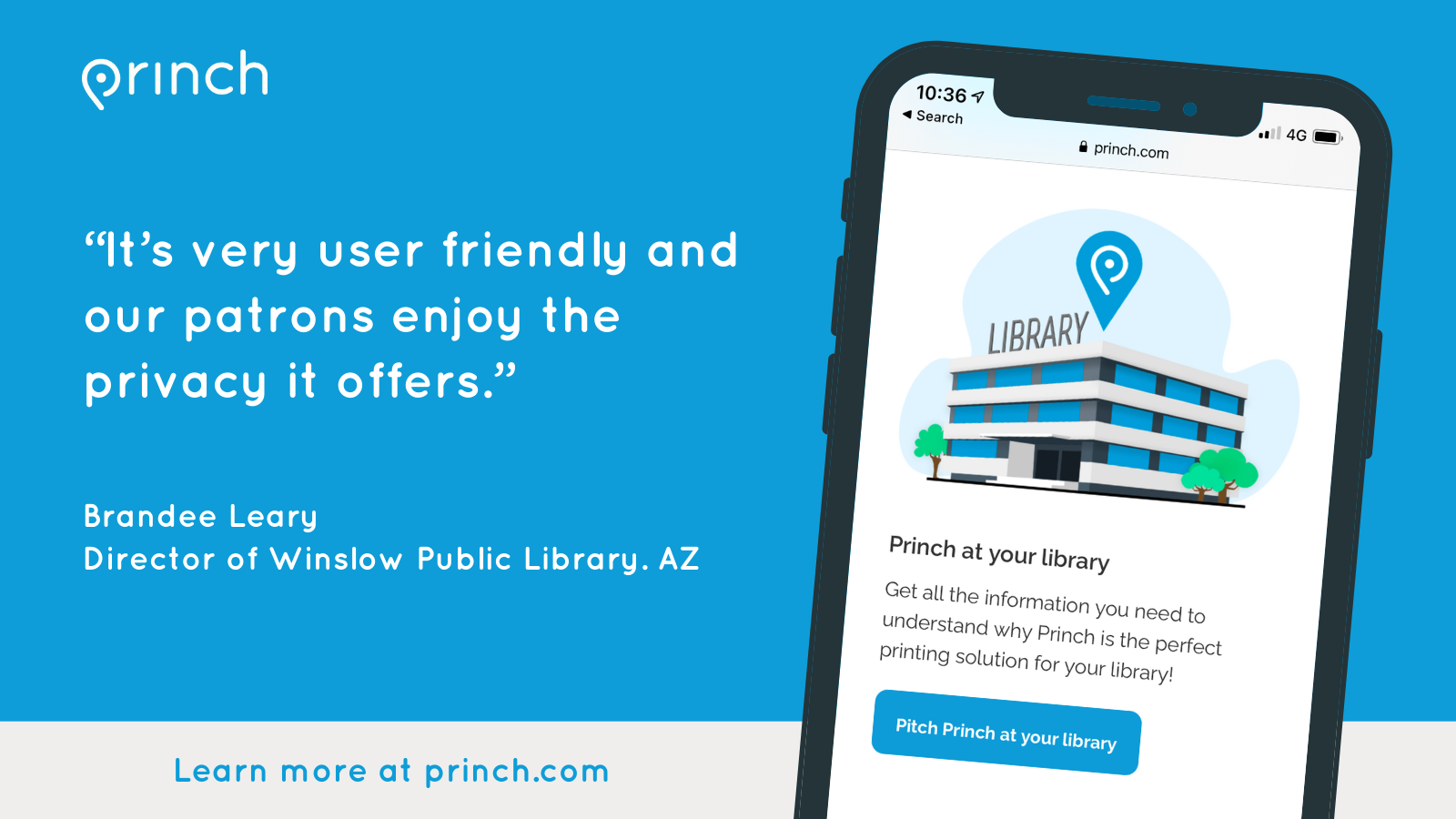 Princh, available at a discount to Amigos member libraries, is now making public printing simple and easy in over 1,000 locations worldwide. Winslow Public Library in Arizona (part of the Navajo County Library District) has been using Princh for 5 months and "It's very user friendly and our patrons enjoy the privacy it offers", shares director Brandee Leary.
Princh is the only Bring Your Own Device (BYOD) printing and payment solution made specifically for - and with - libraries.
With Princh, your library can offer:
Contactless printing from any device, smartphones, tablets, laptops and desktop computers.
Integrated electronic payment for printing via credit/debit card or PayPal - with no hardware or accounts required.
A streamlined printing service, allowing patrons to complete each step on their own, without staff assistance.
Elevate your library's printing services at a discount today by asking for a quote from Laurence Zuercher in Member Discount Services zuercher@amigos.org.