"Changing Standards, Local Choices: Navigating the Current Cataloging Landscape" CFP Closes December 10
Submitted by

Amigos

on Thu, 2021-12-02 14:49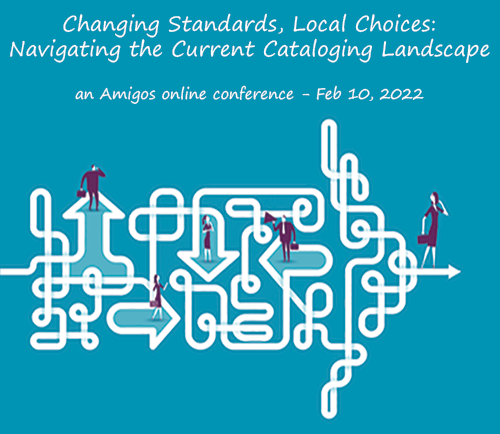 Join us February 10, 2022, for "Changing Standards, Local Choices: Navigating the Current Cataloging Landscape." This Amigos Library Services online conference will explore ways to prepare for the changes in cataloging standards over the next few years.
Amigos is now accepting presentation proposals for this conference. Potential topic areas include but are not limited to:
Local implementations of BIBFRAME or other linked data projects
Local application profiles for use of the new RDA Toolkit
Creation of metadata policies and procedures
If you are interested in presenting, please submit your proposal by December 10, 2021.