Member Spotlight - IAIA-Institute of American Indian Arts
Submitted by

Amigos

on Wed, 2017-12-06 10:20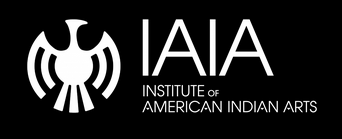 The Institute of American Indian Arts (IAIA), one of 37 tribal colleges in the United States, is located in Santa Fe, New Mexico. It was established in 1962 as a high school under the U.S. Department of Interior's Bureau of Indian Affairs but in 1975 became a two-year college offering associate degrees in topics such as Studio Arts, Creative Writing, and Museum Studies. The campus has since expanded its academic programming to offer baccalaureate degrees and relocated to a 140-acre campus. Since 2013, IAIA began to offer its first graduate program, a low-residency MFA in Creative Writing.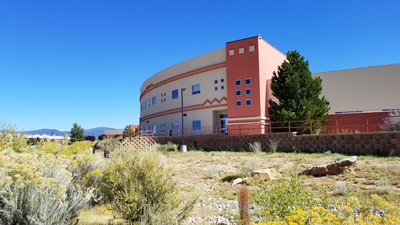 IAIA is the only school in New Mexico that is accredited by the National Association of Schools of Art and Design to offer Certificate, Associate, and Bachelor degrees. Their mission is to, "empower creativity and leadership in Native Arts and cultures through higher education, life-long learning, and outreach" and their vision is to "be the premier educational institution for Native arts and cultures."
The Library at IAIA has been an Amigos Library Services member since 1996. They take advantage of FREE Amigos member benefits, such as the RDA Toolkit and the library saves money by subscribing to Oxford English Dictionary and Oxford Grove Art Online through Amigos.
Did you know that IAIA is the only national center of research, training, and scholarship for Native Americans devoted solely to American Indian and Alaska Native arts and culture? And that IAIA is the only institution of higher learning in the world dedicated to contemporary Native American art?
Check out the IAIA website or IAIA Library's Facebook page for more details.